Halkbank made sure that the encounter against Ziraat Bankkart valid for Round 8 of 2021/22 Turkish Men's Volleyball Championship remains a big match only on paper.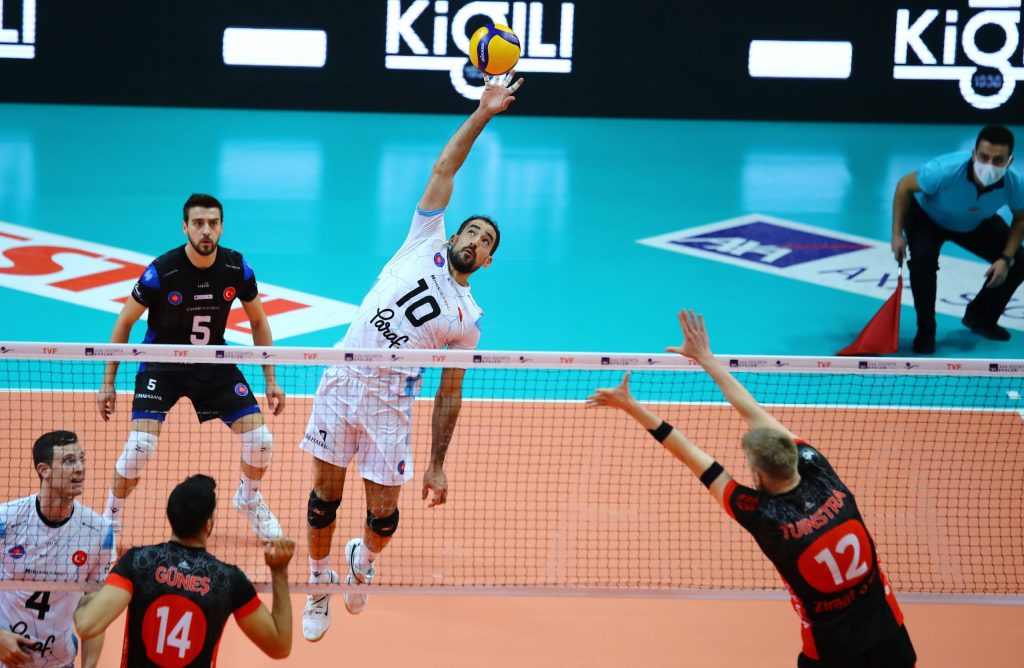 The champions Ziraat let down their fans in Round 8 of the 2021/22 AXA Sigorta Efeler Ligi. They provided too little resistance to Halkbank in the big match, the Ankara derby: 0-3 (18-25, 24-26, 21-25). Halkbank remained undefeated (8-0) and on the top of the chart, breaking Ziraat's winning streak of six games. Cuban Fernando Hernández top-scored Halkbank with 19 points (73% attack; 16/22, one error, blocked three times). Efe Bayram served six aces.
Fenerbahçe HDI Sigorta took advantage of Ziraat's defeat to replace them at the position No.2 in the standings, even though these two are leveled at 18 points and 6-2. 'The Yellow Canaries' defeated Bursa B.Şehir Bld. 3-1, with 18 points from the Frenchman Yacine Louati, Metin Toy, and Cuban Salvador Oliva. The latter served four aces.
Arkas Spor achieved a win after three successive failures. Led by Efe Mandıracı and Brazilian Gabriel Cândido (15 points apiece), the Izmir side swept Bursa B.Şehir Bld. 3-0 (25-16, 25-14, 25-20).
2021/22 AXA Sigorta Efeler Ligi – regular season, Round 8: