VC Maritza Plovdiv triumphed in the 2021/22 Bulgarian Women's Volleyball Championship, earning their 8th consecutive title.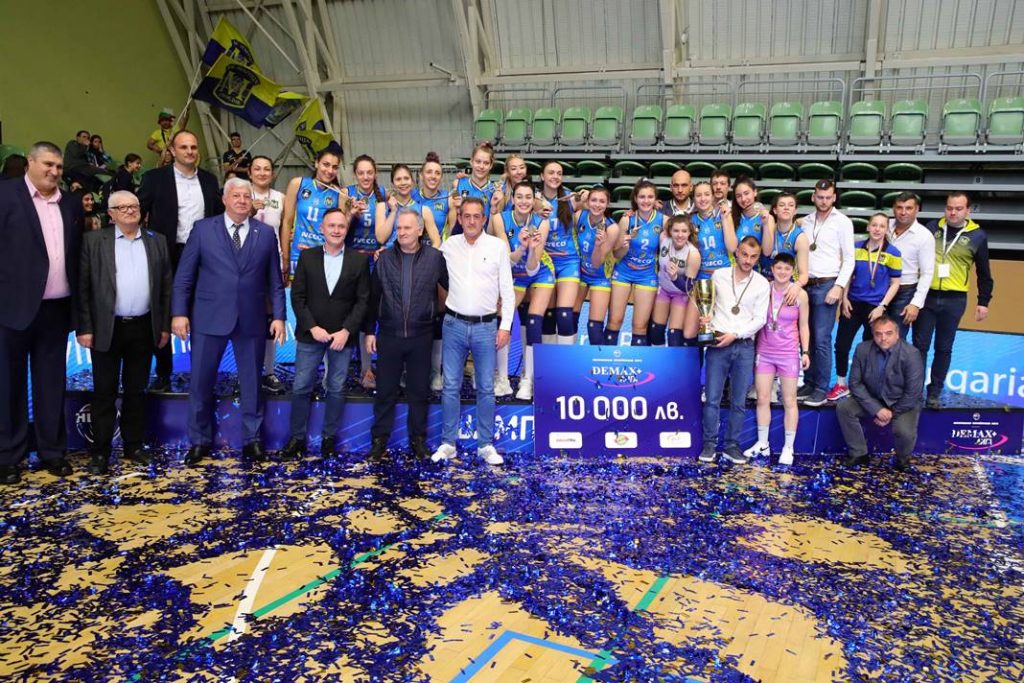 After finishing the final series of the 2021/22 National Volleyball League Demax (Национална волейболна лига Демакс) playoffs against No. 2 CSKA Sofia with 2-0 in victories, the top-seed VC Maritza Plovdiv got crowned Bulgarian champions for the 8th consecutive time. The 'Yellow and Blues' broke the resistance of the visiting side with a score of 3-0 (25-16, 25-19, 25-12) in Game 2 to go through another season without a single loss, extending their winning streak in the national championship to 137 matches and to almost 7 years (their unbeaten series started on November 21, 2015).
Silvana Chausheva top-scored Maritza in the 2nd game of the finals with 17 points. Even though they won 8 titles in a row, this season, for the first time in history, the Plovdiv side had the opportunity to share the magical moment of lifting the trophy with their fans. In seasons prior to this, they played a decisive match either on the road or anti-epidemic measures didn't allow this to happen, which was last year.
2021/22 National Volleyball League Demax – playoff final series: