Developres BELLA DOLINA Rzeszów are on top of the 2021/22 Polish Women's Volleyball Cup.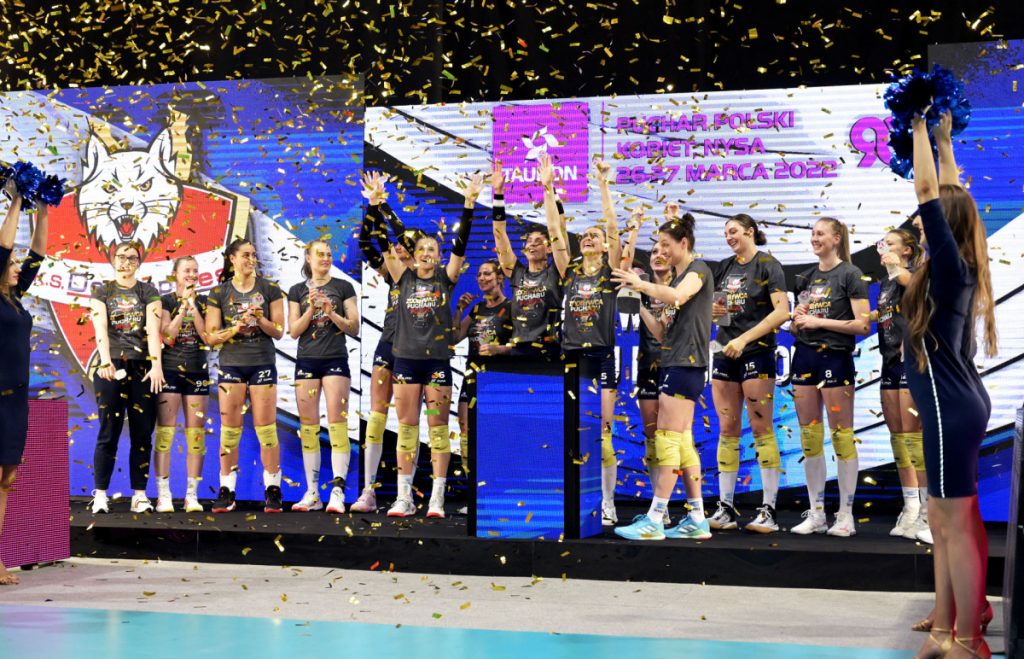 This year's TAURON Puchar Polski went into the hands of the Developres BELLA DOLINA Rzeszów players, the achievement which the club that was founded a decade ago made for the first time. Developres celebrated a 3-0 (25-23, 25-19, 25-18) win against IŁ Capital Legionovia Legionowo in the final in Nysa.
On the winning side, the American international Kara Bajema was the top scorer with 17 points and was chosen the MVP. Cuban Gyselle Silva put down the same number of points for Legionovia. It's expected that these two sides reach the very finish of the playoffs in the TAURON Ligi given that Developres concluded the regular season in 2nd place and Legionovia in 4th.