One of the most exciting playoff final series in the world of club volleyball this season, the one in the 2021/22 Finnish Men's Volleyball Championship, ended with a triumph of VaLePa Sastamala Tampere.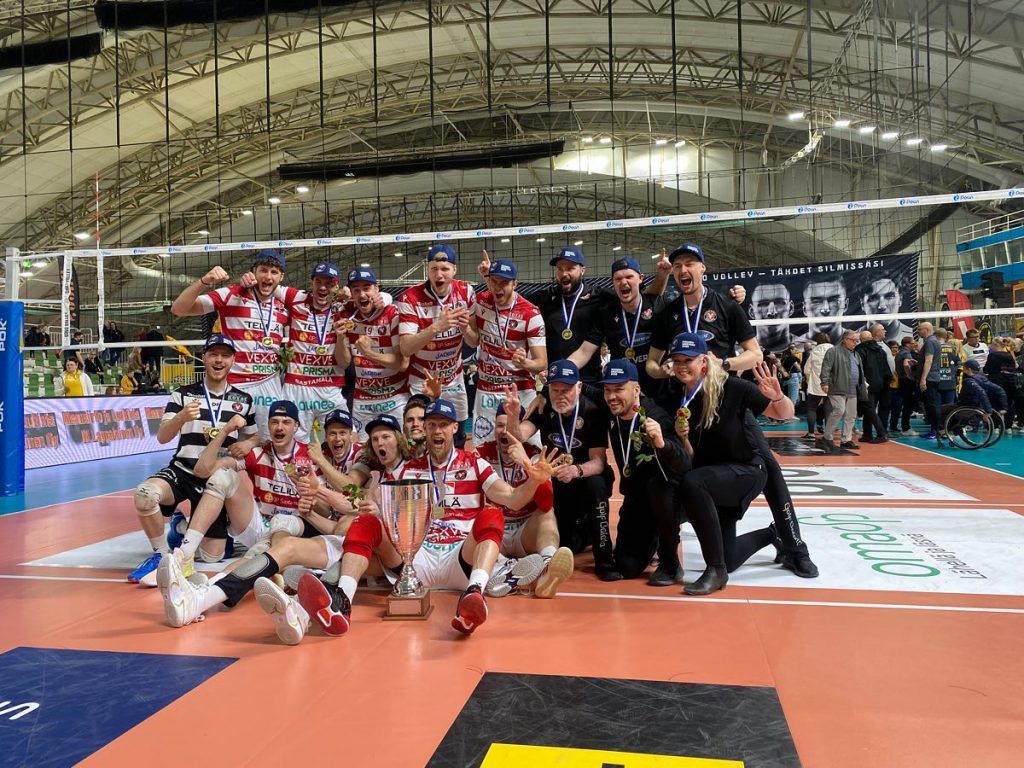 VaLePa Sastamala Tampere won the Finnish Men's Championship for the 7th time in the club history, and for the 5th time in a row. The last time the trophy in the national league went in the hands of players other than those wearing the VaLePa jerseys was in 2016 – triumphed by Kokkolan Tiikerit. Game 7 of the finals crowned the amazing final series of the 2021/22 Mestaruusliiga Miehet. In front of nearly 3,000 home fans (the interest was so big that more people would've come to the stands if the motorcycle fair wasn't in progress in Kuopio), the top-seed Savo Volley succumbed to No.2 VaLePa with a score of 0-3. The Vammala-based side closed the series at 4-3 and lifted the trophy.
Matias Tihumäki top-scored VaLePa with 16 points tonight. It was an emotional day for the crowd as the two Savo stars and also long-time members of the Finland National Team – Olli-Pekka Ojansivu and Antti Siltala – said goodbye to their careers.
2021/22 Mestaruusliiga Miehet – playoff finals: