Union Raiffeisen Waldviertel became the Austrian men's club volleyball champions for the first time in the club's history.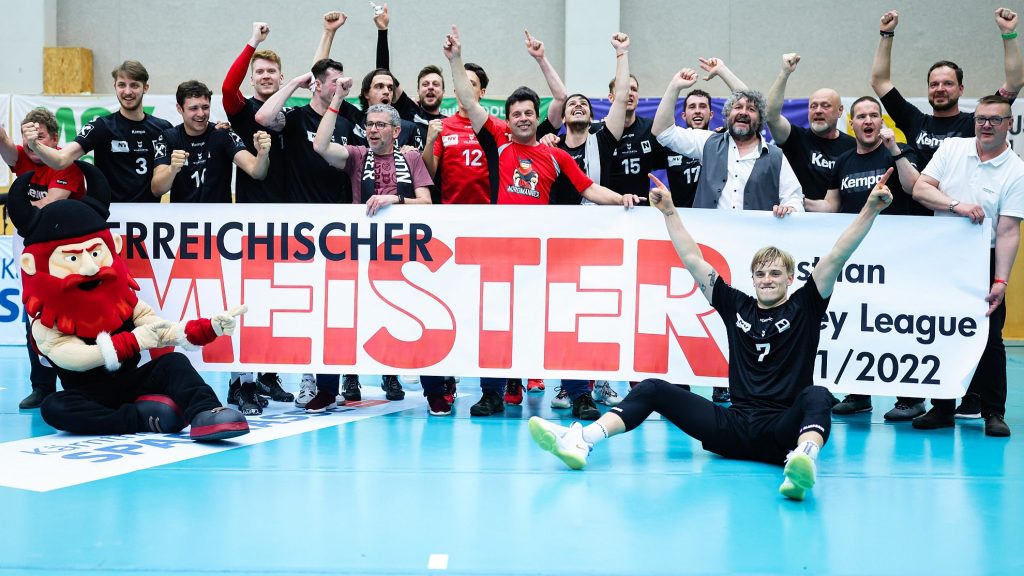 Union Raiffeisen Waldviertel absolutely dominated the final series of the 2021/22 Austrian Volley League Men playoffs, winning 4 matches against SK Zadruga Aich/Dob, not losing a single one. Thus, the team from the Lower Austria state became the national champion for the first time ever. Waldviertel lifted the trophy in front of a rival's crowd as the 4th match was played in Bleiburg and in it, the new titleholders, who eliminated the old ones UVC Holding Graz in the semi-finals, prevailed over 3-time champions with a score of 3-1.
Waldviertel's top scorer in Game 4 was Canadian Daulton Sinoski (22 points).
2021/22 Austrian Volley League Men – playoff finals: