Crvena zvezda celebrated a victory in the Serbian Women's Volleyball Super Cup for the first time in the club's history.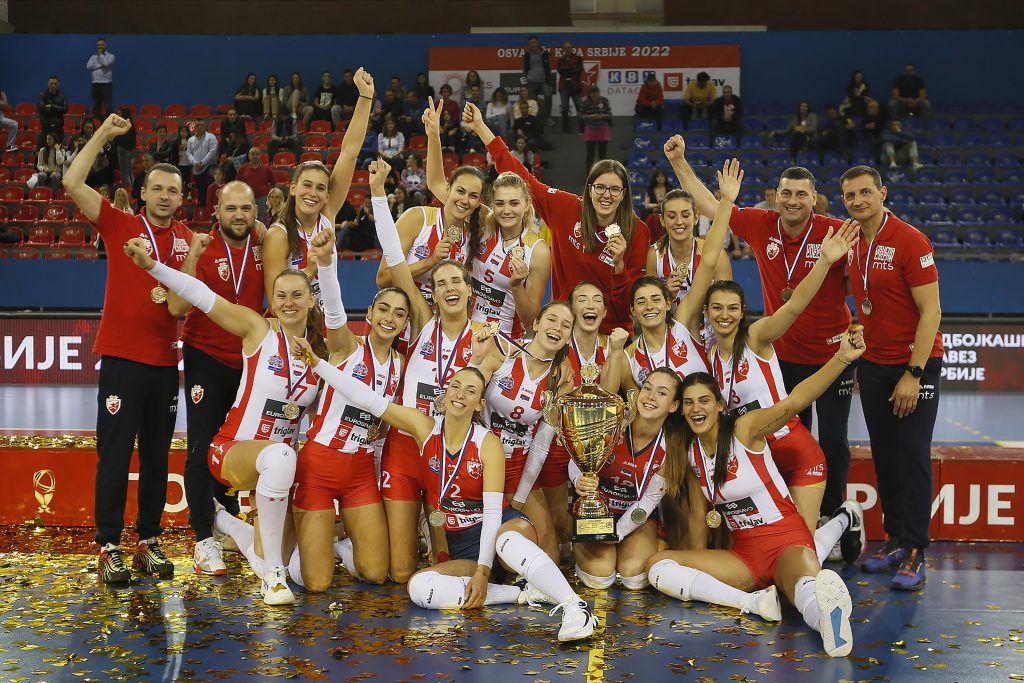 The first trophy of the 2022–23 season in Serbia went to the showcase of Crvena zvezda. The players of the Belgrade club, who are the current champions and winners of the national cup, celebrated winning the 2022 Super Cup (Super kup Srbije žene) at home court. After four sets, Crvena zvezda were better than the Cup finalist from the previous season, Železničar: 3-1 (25-21, 25-18, 21-25, 25-13).
The Super Cup was the only domestic title that Crvena zvezda failed to take in their 76-year-old history, including competitions in former Yugoslavia (18 Yugoslavian Championships, 6 Yugoslavian Cups, 10 Serbian Championships, and 8 Serbian Cups). Until today.
The experienced opposite of the winning, Adela Helić, finished the match with a match-high 26 points, of which she earned 5 from the service line. Železničar was led by an 18-year-old outside hitter, Aleksandra Uzelac (19 points). Her peer, Stefana Pakić, made 70% reception (10 digs, 30% excellent).