In the hit of the 2022-23 Russian Men's Volleyball Championship, Dinamo Moscow defeated Lokomotiv in almost two and a half hours of a play in Round 3.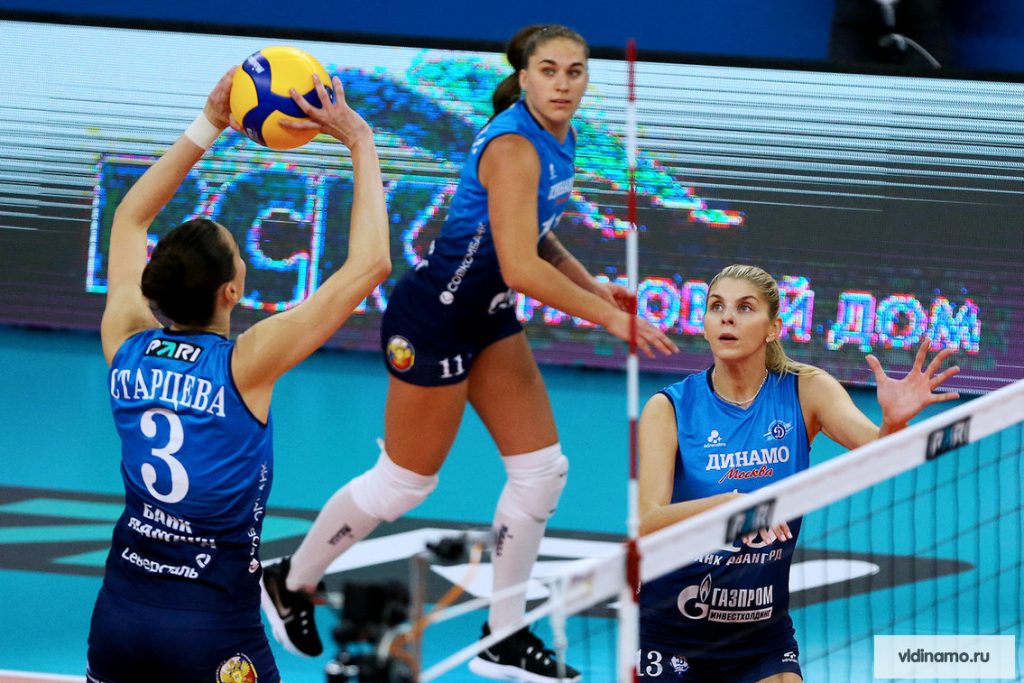 The bronze medalists, Dinamo Moscow, inflicted the first defeat on the reigning champions, Lokomotiv, in the 2022-23 PARI Superliga for women (PARI Суперлига Женщины). In the big hit of the competition, the club from the Russian capital trailed twice in sets but came back in time to keep a perfect record of 3-0.
The game was a true block party as the two sides made 43 stuffs combined: Dinamo Moscow 21 and Lokomotiv 22. Nataliya Goncharova led the winning side with 34 points, including 6 blocks. Ekaterina Enina and Irina Fetisova made 5 blocks apiece. Kseniya Parubets scored 24 points for Lokomotiv. Valeriya Zaytseva and Anastasiya Zhabrova had 5 blocks each.
The schedule wasn't sympathetic toward Sparta as they had to play against three of the top 4 clubs in the last season at the start of 2022-23. But, after two defeats (Uralochka-NTMK and Dinamo Moscow), the Nizhny Novgorod side proved better than Dinamo-Ak Bars in an away match: 3-1 (25-23, 12-25, 25-21, 25-16).
Two players shared the top-scorer of the match accolade: the Sparta outside hitter, Angelina Emenina, and the opposite of the Kazan side, Elizaveta Lukyanova (4 blocks). Both tallied 23 points. Ulyana Ermolaeva made 5 blocks and Nataliya Seliverstova served 4 aces on the winning side. Nataliya Suvorova had 4 blocks for Dinamo Kazan, who suffered their first defeat this season.
2022-23 PARI Superliga for women – regular season, Round 3: