Partizan Efbet defeated Vojvodina to win the first trophy of the new men's volleyball season in Serbia.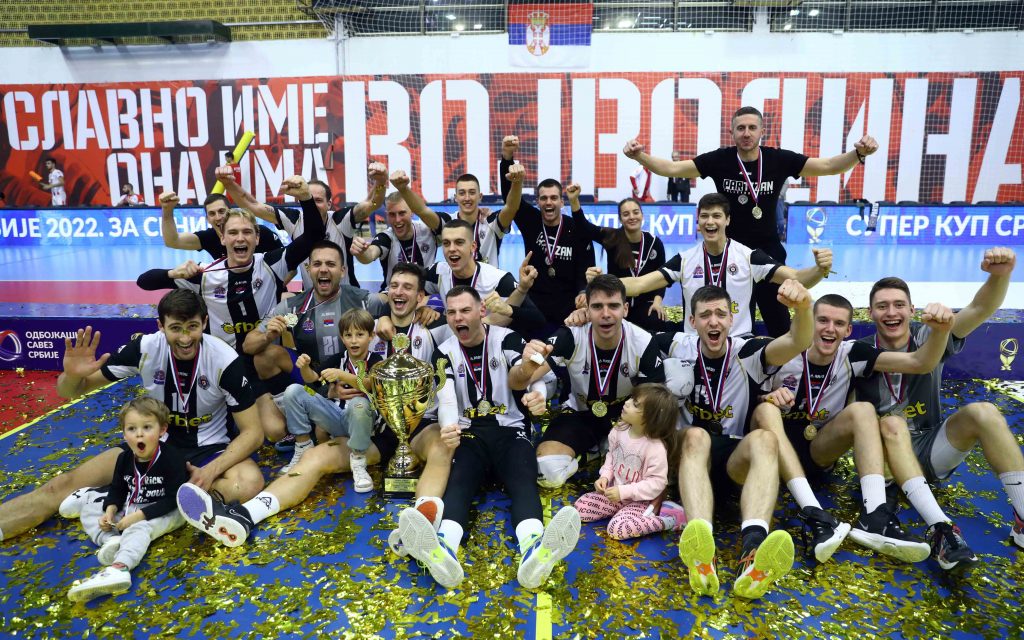 Partizan is the winner of the 2022 Serbian Men's Super Cup (Super kup Srbije muškarci). The Belgrade side defeated the five-time consecutive champions of the country, Vojvodina, 3-1, in sets: 21-25, 25-22, 25-22, and 25-22, after 113 minutes of play. Thus, for the first time in club history, the Super Cup trophy went to Partizan's showcases. Tonight, Partizan managed to end the dominance of Vojvodina, which won this trophy three times in a row.
Not even 10 blocks of their middle blocker, Petar Krsmanović, nor the fact they played the match at home in Novi Sad didn't help Vojvodina against the opponents from the Serbian capital. Milija Mrdak and Luka Tadić scored 20 points apiece for Partizan. The above-mentioned Krsmanović was Vojvodina's top scorer with 17 points.