The Serbia National Team survived the hellish atmosphere in the Gliwice hall in the match against the home side of Poland and flew into the semi-finals of the 2022 FIVB Volleyball Women's World Championship.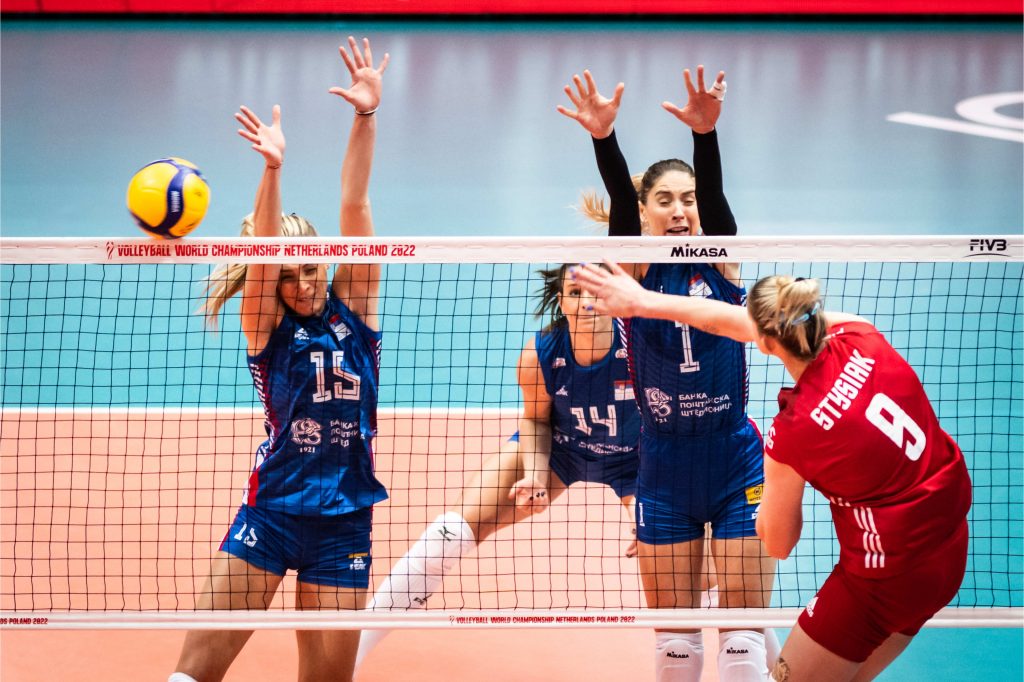 Poland played one of its best matches in recent history, putting Serbia under a lot of pressure in the quarter-finals of the Women's World Championship 2022, which was a duel between the two Italian experts commanding the opposing sides. Following the vibes from the packed stands in Gliwice, Stefano Lavarini's ladies took the lead in sets of 2-1, then they caught up Serbia's lead in the fourth set of 17-12, but succumbed in the tie-break.
Tijana Bošković converted all the key balls for the titleholders, finishing the match with 36 points. But that output wasn't a match-high. It was one of Poland's opposite, Magdalena Stysiak. She poured in 40! Interestingly, Daniele Santarelli's team served only 2 aces in the match, one of which put an end to the match – and it was an ace of Jovana Stevanović: 3-2 (21-25, 25-21, 25-19, 24-26, 16-14). The latter made 4 blocks. Kamila Witkowska had 5 blocks on the losing side. Serbia will face the United States on the penultimate step toward defending the title.
2022 FIVB Volleyball Women's World Championship – quarter-finals: