After a big comeback, Brazil eliminated Japan from the 2022 FIVB Volleyball Women's World Championship.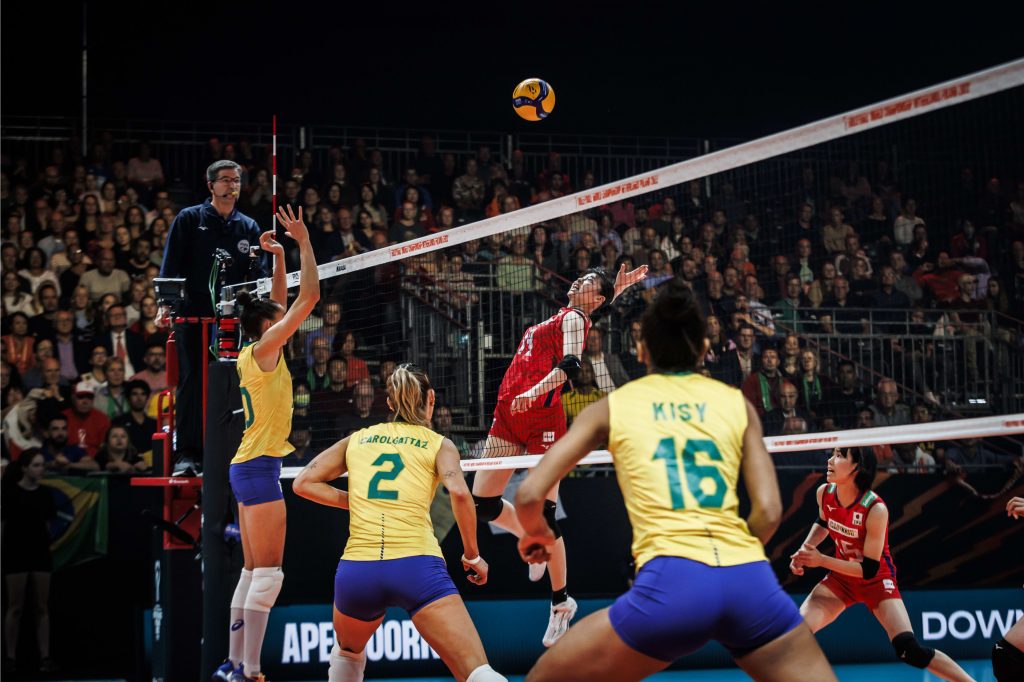 Brazil started the quarter-final match of the Women's World Champs 2022 in Apeldoorn, the Netherlands, against lively Japan very badly, but reacted in the last moment to win in the tie-break. The 'Seleção' will face Italy in search of a place in the decider.
At first, the scenario of the match seemed to repeat itself as the one in the group stage when these two sides first met. Memories of the only defeat Brazil has thus far suffered have surfaced quite often during the first two sets, in which Zé Roberto's ladies were unrecognizable against the same opponent. But, little by little, Brazil was able to rebuild itself in the face of an imminent goodbye. In a turnaround, Brazil was reborn and secured its place in the semis: 3 sets to 2, partial 18-25, 18-25, 25-22, 27-25, and 15-13.
Gabriela Braga Guimarães 'Gabi' top scored on the winning side with 25 points, all from attack. Kotona Hayashi scored 21 for Japan, while Nichika Yamada was excellent in the block with 7 stuffs.
2022 FIVB Volleyball Women's World Championship – quarter-finals:

In progress:
Serbia – Poland