The Poland National Team taught Japan a lesson in the 11th round of the 2021 FIVB Men's Volleyball Nations League in Rimini (Italy).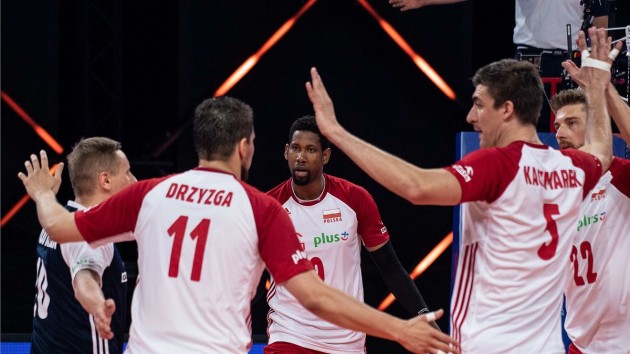 Poland did not drain too much energy against Japan, beating the rival in three sets, partially 25-14, 25-18, and 25-19, not allowing the Asian side to score a single point from the block or serve. This was the ninth victory for the team coached by Vital Heynen in the 2021 Men's VNL by which Japan's chances of reaching the Final Four, which seemed realistic after a good start to the competition (beat Iran, Russia, and took one point to France) are very low. Tomasz Fornal top-scored Poland with 16 points. He had 75 % digs (10/12).
Led by Egor Kliuka (15 points), Russia ended Argentina's winning streak that consisted of three matches and improved to 7-4, coming to a step from the top four in the charts.
2021 FIVB Men's Volleyball Nations League – Day 11 (Week 4):
Argentina – Russia 1-3 (19-25, 23-25, 25-21, 19-25)
Serbia – Bulgaria 3-0 (25-20, 25-17, 25-17)
Slovenia – Australia 3-1 (18-25, 25-18, 25-18, 25-17)
Japan – Poland 0-3 (14-25, 18-25, 19-25)
Netherlands – Italy 1-3 (19-25, 23-25, 25-23, 21-25)
Canada – Germany 3-0 (25-17, 26-24, 25-21)
USA – France, 7:30 p.m. CET
Iran – Brazil, 9 p.m. CET