Developres BELLA DOLINA Rzeszów took the Polish Women's Volleyball Super Cup for the first time ever.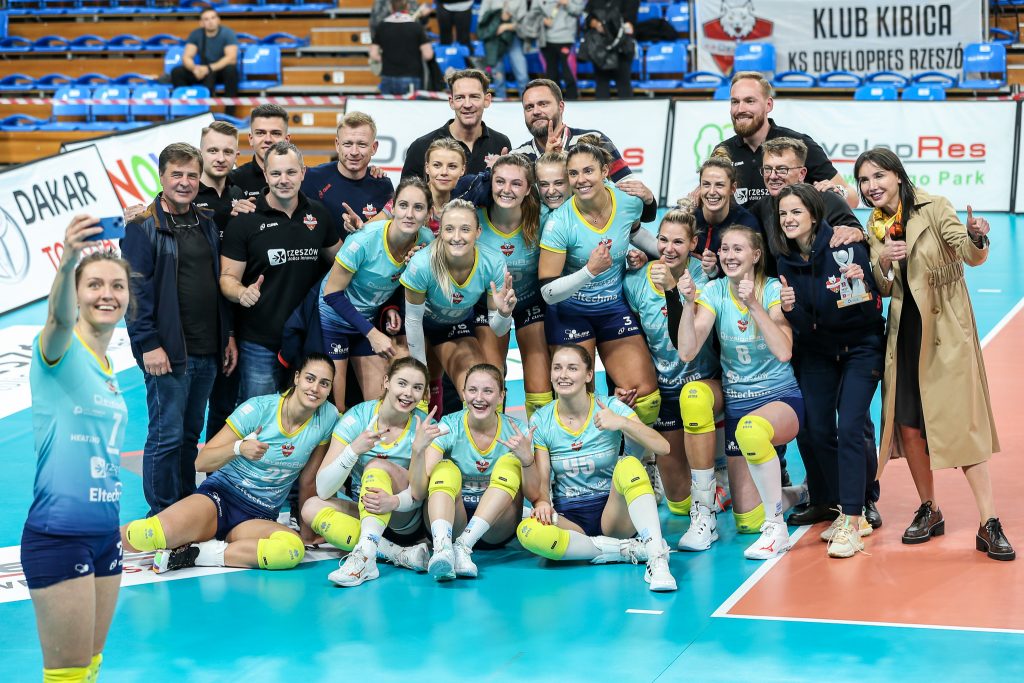 For Developres BELLA DOLINA Rzeszów, this was the first chance for winning the Polish Women's Super Cup (Superpuchar Polski im. Andrzeja Niemczyka), which they used after the fierce fight against the national champions Grupa Azoty Chemik Police in Lublin: 3-2 (25-12, 25-21, 21-25, 23-25, 15-12).
Chemik, who have already won two Super Cups and played a decider five times, dropped the impossible in the tie-break, which they reached even though they trailed 0-2 in sets. The Police side took the lead of 6-1 in the fifth set and hardly anyone thought it would let such a result slip out of its hands. The Developres players made an 11-0 run and paved their way to the triumph.
Brazilian Bruna Honório was elected the MVP of the match. She scored 28 points, leading Developres to lift the first trophy in the not-so-long club history (the project started in 2012).