In the men's match of today's schedule of the 2021/22 South Korean Volleyball Championship, the Uijeongbu KB Insurance Stars beat the Cheonan Hyundai Capital Skywalkers.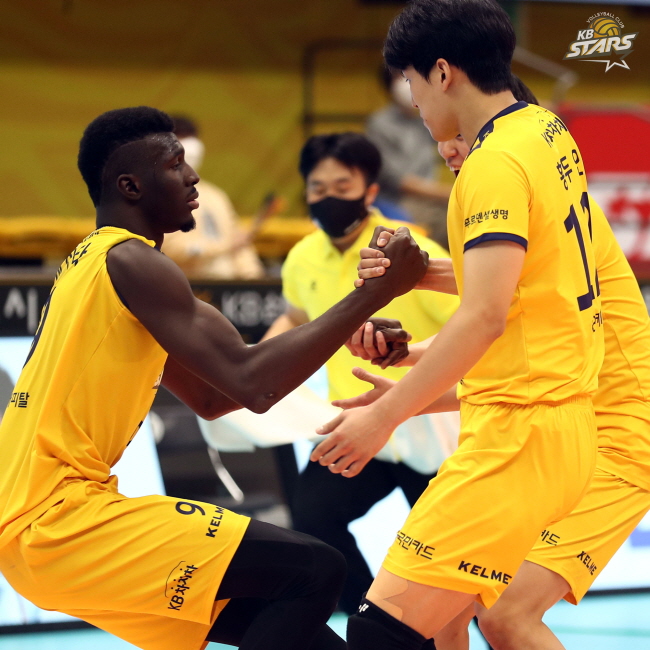 The KB Stars beat Skywalkers 3-2 (25-22, 23-25, ​​23-25, ​​25-23, 15-11) in the 2021/22 Men's Dodram V-League on a debut of the head coach Who In-Jung on their bench.
Noumory Keita continued where he left off last season – 'Mali Express' scored 43 points on the winning side. The Skywalkers could not count on their import Ronald Jiménez – the Colombian opposite hitter is injured.
2021/22 Men's Dodram V-League (today's match):
Uijeongbu KB Insurance Stars – Cheonan Hyundai Capital Skywalkers 3-2 (25-22, 23-25, ​​23-25, ​​25-23, 15-11)