Trefl Gdańsk staged a great return in Game 1 of the 2021/22 Polish Men's Volleyball Championship playoff quarter-finals and caused a sensation on the road against Jastrzębski Węgiel.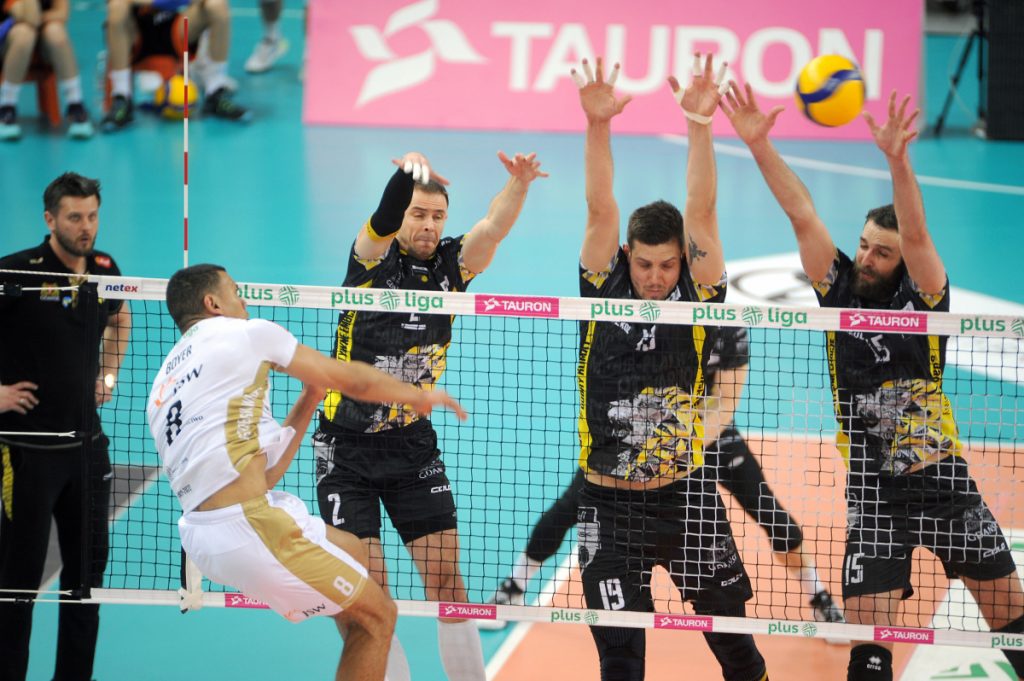 The Polish champions Jastrzębski, the regular-season runners-up, started the playoffs of the 2021/22 PlusLiga with a sensational defeat to Trefl, the 7th-seed. Although it was trailing 0-2 in sets and, additionally, came to the match in Jastrzębie-Zdrój by losing the last 8 league clashes against the rival it just met, the Gdańsk team returned to the game in a spectacular way and deservedly won the tie-break. Thus, Trefl came closer to the promotion to the PlusLiga semi-final for which they need one more win – and that in front of their own crowd. Bartłomiej Lipiński top-scored the winning side with 25 points.
Led by Aleksander Śliwka (19 points, 75% attack; 15/20) and  Marcin Janusz (4 blocks), the regular-season champions Grupa Azoty ZAKSA Kędzierzyn-Koźle had no problems in the match against No.8 GKS Katowice, sweeping the opponent in Game 1.
2021/22 PlusLiga – playoff quarter-finals, Game 1: