Arkas Spor will enter the playoff campaign in the Turkish Men's Volleyball Championship buoyed up after clinching the national cup.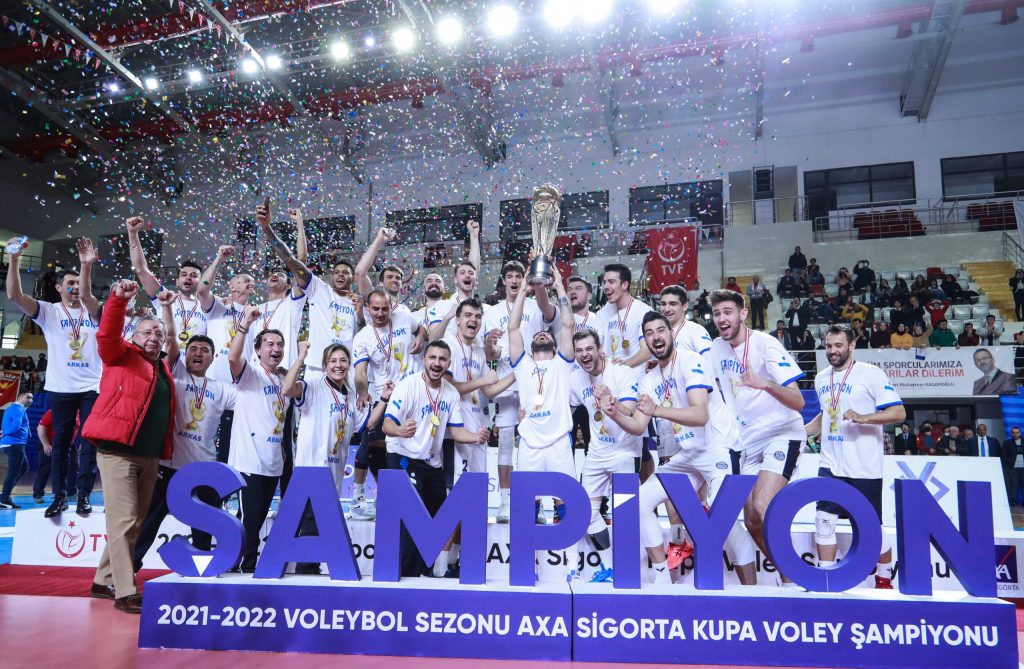 Galatasaray HDI Sigorta tried to redeem themselves for failing to reach the playoffs in the league by taking the national cup (Erkekler AXA Sigorta Kupa Voley) and were close to achieving so as they pushed Arkas Spor to the tie-break of the final match in Sivas. However, the Izmir side prevailed after nearly 2 and a half hours (144 minutes) and clinched the 3rd title in the competition, the first after 11 years.
Canadian Nicholas Hoag and Brazilian Gabriel Cândido scored 22 points apiece for Arkas. Mirza Lagumdžija set up 4 blocks. Neither of them was named MVP of the match – it was their teammate Ulaş Kıyak.