Zuzanna Górecka, one of the players on whose qualities Poland Women's Volleyball National Team plans to rely upon in the near future, is the new outside hitter of ŁKS Commercecon Łódź.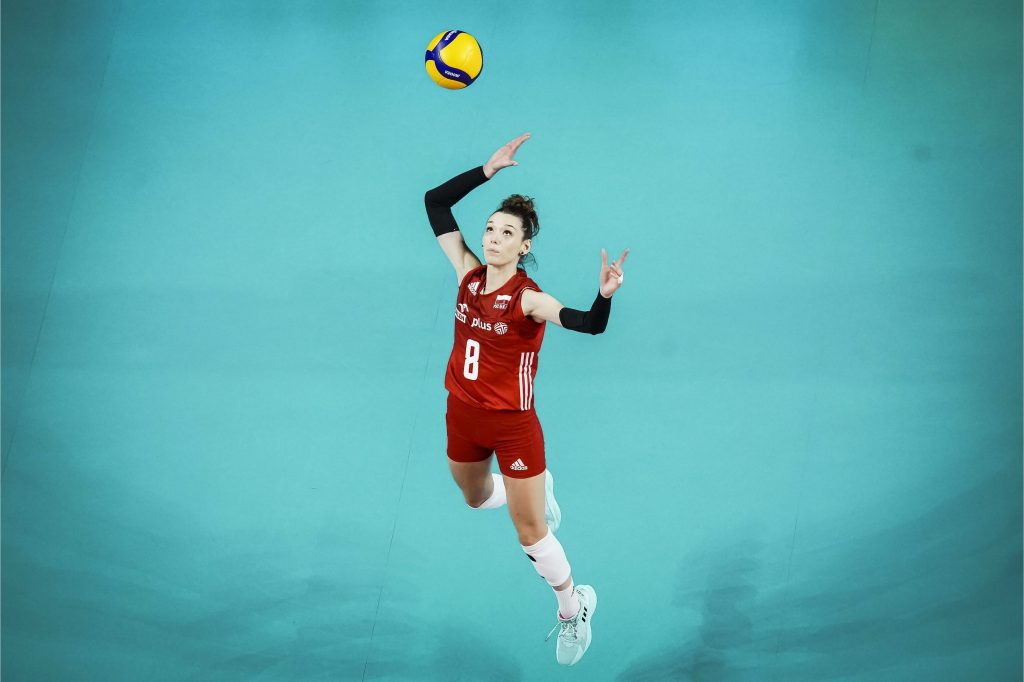 Talented Poland National Team member Górecka joined last season's TAURON Liga bronze medalists ŁKS for 2022-23. The 22-year-old player had a promising youth career during which she was awarded MVP of the U18 and U20 Polish Championships one time each. After that, Górecka tried herself playing in the strongest women's national league in the world, Italian Serie A, but after only one season she returned to her homeland, wearing the jersey of Grot Budowlani Łódz for which she performed in the last two seasons (won Polish Super Cup in 2019-20).
In 2021-22, she scored 201 points, including 12 aces and 19 blocks. In an attractive league like TAURON Liga, Górecka took the MVP of the match statuette three times last season. Now, she'll defend the colors of Budowlani's arch-enemy with which her former side has the city rivalry. After competing in the 2022 FIVB VNL, Górecka is currently preparing with the Poland National Team for the 2022 FIVB World Championship.
See our sections – Transfers – Done Deals and Transfers – Rumors.