Even after the 2022–23 Polish Women's Volleyball Championship hit, ŁKS Commercecon Łódź remained the unstoppable competition leaders.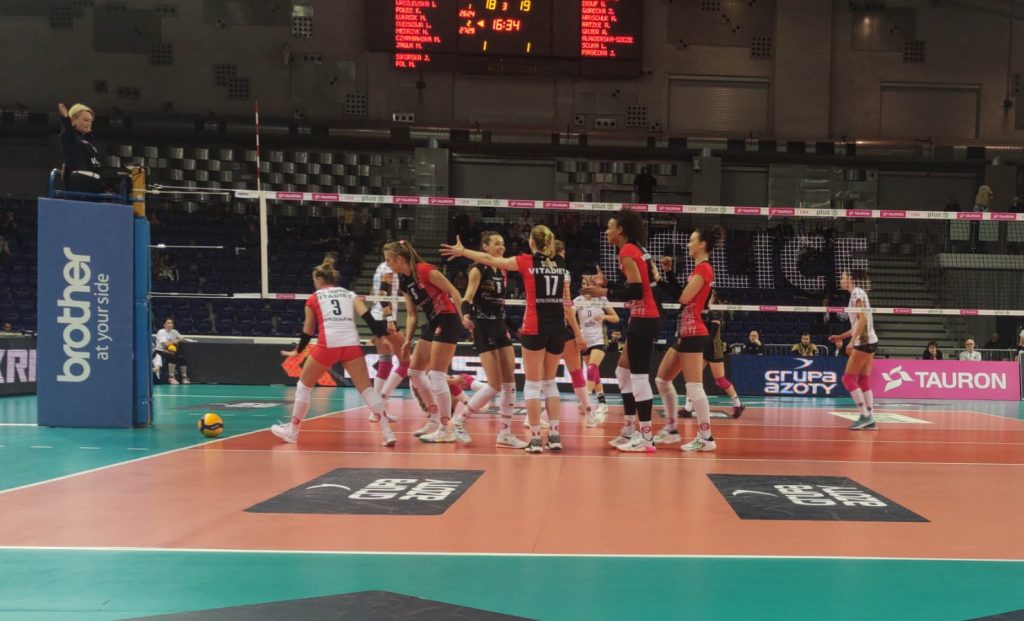 The longer the hit for the top spot in the standings of the 2022–23 TAURON Liga lasted, the clearer it was that the current leaders would celebrate the win against the hosts: ŁKS Commercecon Łódź beat Grupa Azoty Chemik Police 3-1.
Chemik, the third team on the table and the reigning champions, met the leaders ŁKS in Round 10 in Szczecin. Since the beginning of the season, Chemik have suffered one defeat, and ŁKS are the only one undefeated in domestic competitions. Both teams advanced to the semi-finals of the Polish Cup on Wednesday, and there are difficult matches ahead of them in the CEV Champions League against Turkish representatives. No matter of tight and exhausting schedule, the two title contenders gave all they got in the match that had numerous twists and turns, such as the one on the first set when Chemik turned around 5-9 to win the set. Or the one in the second set when the Łódź side turned around 12-15 to tie the match at 1-1.
Italian Valentina Diouf stood out for ŁKS (who are 10-0), scoring 23 points but didn't excel in the attack, having 35% effectiveness (22/63). Klaudia Alagierska-Szczepaniak set up six of her team's 16 blocks. Martyna Łukasik notched 16 points for Chemik (who are 8-2 and have six points fewer than ŁKS). Agnieszka Korneluk made five blocks.
2022-23 TAURON Liga, regular season, Round 10:
January 9:
Grot Budowlani Łódź – ROLESKI GRUPA AZOTY Tarnów