Gas Sales Bluenergy Piacenza entered 2023 decimated and with a new head coach, but nevertheless managed to beat Itas Trentino in the big match valid for Round 14 of the 2022–23 Italian Men's Volleyball Championship.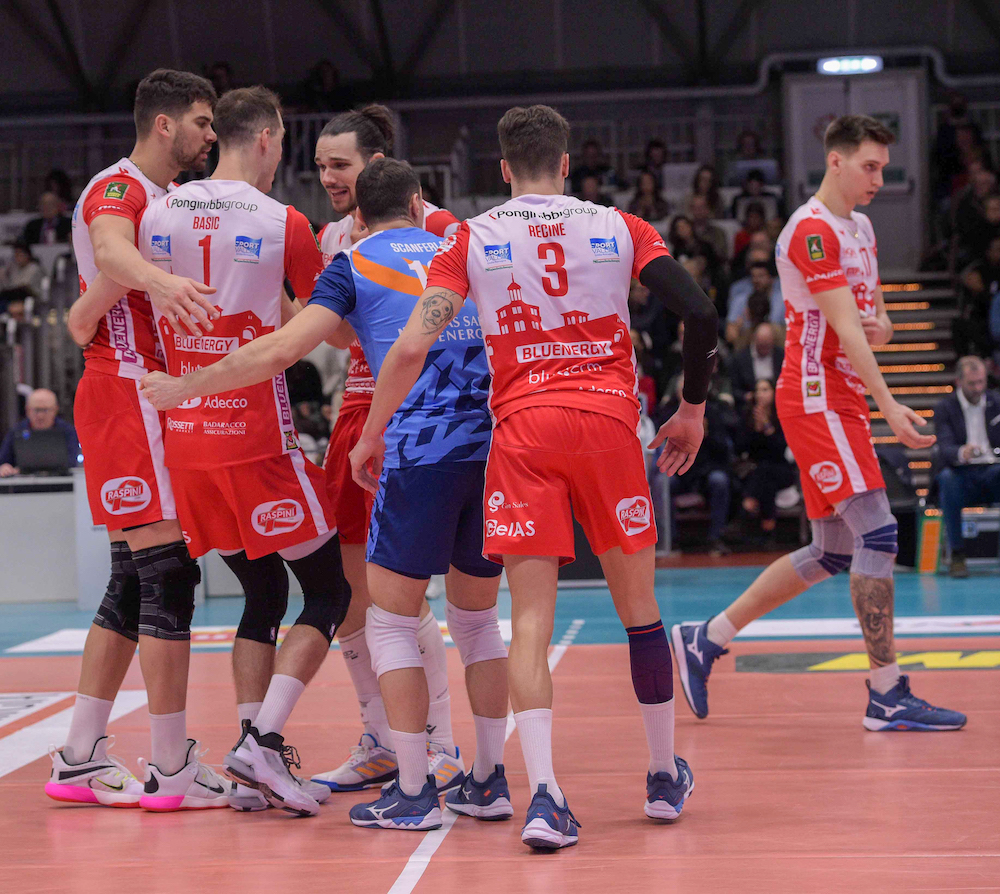 The adventure of Massimo Botti, who replaced Lorenzo Bernardi on the bench at Piacenza, started in a positive manner. The expert, who had led the "Wolves" on their return to the SuperLega Credem Banca in 2019, made his debut as the head coach in the Italian top division, gaining the satisfaction of conquering the BLM Group Arena. His team inflicted a 3-1 defeat (25-22, 19-25, 25-19, 25-21) on Trentino in Round 14 of the 2022–23 regular season, breaking their rival's three-game winning streak. It was a victory against the odds obtained by a team that once again had to play without two great champions, such as Lucarelli and Leal. It was a victory that allowed Piacenza to tie fourth-placed Trentino in the standings both in terms of points and in the number of wins, remaining behind only in the set ratio.
Piacenza seemed more motivated, Trento less concentrated but the match could end in a different way if the hosts went all the way after catching up a seven-point deficit in the fourth set. However, all that Angelo Lorenzetti's players were able to do was to level at 21-21. Yuri Romanò top-scored for Piacenza with 16 points. Cuban Robertlandy Simón served four aces. Alessandro Michieletto and Daniele Lavia (71% attack – 15/21) grounded 15 points apiece on the losing side. Serb Marko Podraščanin set up six blocks.
2022-23 SuperLega Credem Banca, regular season, Round 14:
In progress:
Vero Volley Monza – Gioiella Prisma Taranto