The biggest Polish Men's Volleyball Championship classic in front of more than 4,000 spectators in Rzeszów ended with PGE Skra Bełchatów getting outclassed by the home side of Asseco Resovia.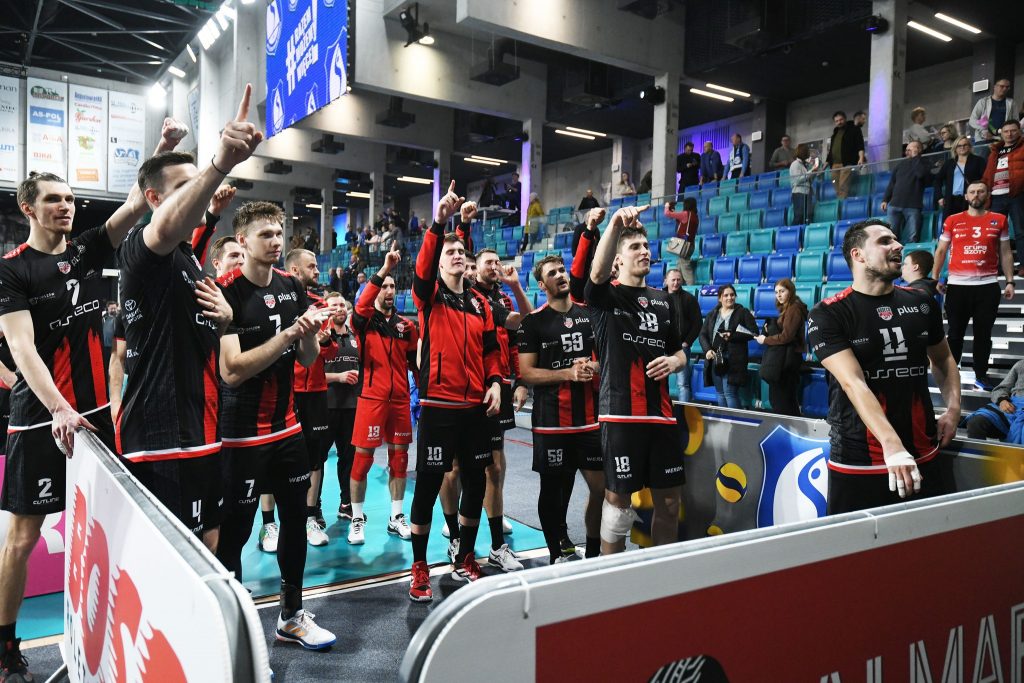 Although two of the previous three matches between Resovia and Skra had exciting tie-break resolutions, this time it was different. At the packed Hala Podpromie (4,200 spectators) in Round 20 of the 2022-23 PlusLiga, only one team dictated the conditions and it was the home team. They outclassed Skra 3-0.
Regardless of the places in the table, the clashes between these two sides were always electrified, and this was also the case in this match. After all, Resovia and Skra won 16 national titles combined and their rivalry became the biggest one in Poland, especially since the turn of the 21st century. The gap that separated both teams in the table (Resovia are in the first place; PGE Skra are 11th) was reflected in the clash. The leaders dominated, mostly thanks to Maciej Muzaj (17 points). Serb Aleksandar Atanasijević was the only player in double digits on the losing side (10 points).
2022-23 PlusLiga, regular season, Round 20: