Cucine Lube Civitanova, the reigning champions, suffered their sixth defeat in the 2022–23 Italian Men's Volleyball Championship. So many setbacks in this phase of the season haven't happened to them in years.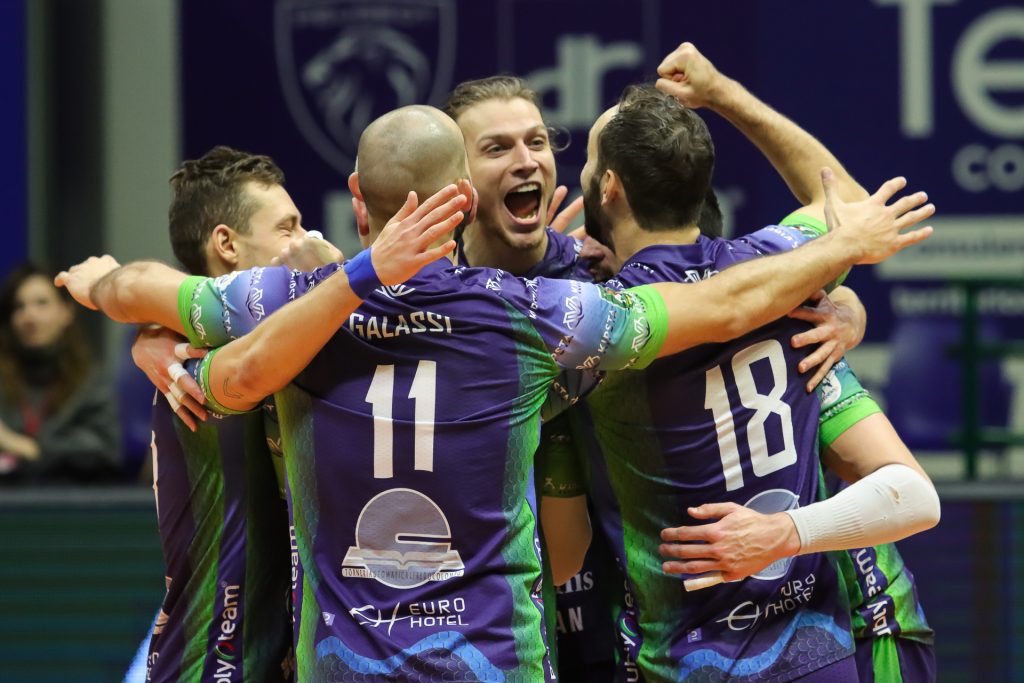 Vero Volley Monza returned home from the Eurosuole Forum in Civitanova Marche with a heavy load of three points after defeating Cucine Lube Civitanova in Round 15 of the 2022-23 SuperLega Credem Banca. It was a deserved victory for Massimo Eccheli's team, now seventh in the standings, over the reigning champions, who were wounded on several occasions in the season thus far. Monza proved to be Lube's nightmare given they beat them in the first half of the regular season too. The second set, which they took after a 43-minute battle by 35-33 to tie at 1-1 in sets, directed the course of the rest of the match. Monza, led by Canadian Stephen Maar (27 points; 4 aces) and Gabriele Di Martino (four blocks), prevailed in the next two sets, inflicting the sixth defeat on third-placed Lube. Ivan Zaytsev and Daniele Sottile didn't play for the favorites. Their best scorer today was Puerto Rican-American Gabriel García "Gabi" with 15 points. Simone Anzani set up four blocks.
We saw a valuable victory for Allianz Milano, who at their home court broke Valsa Group Modena's winning streak of five games in the league. Thanks to defeats of other favorites, Andrea Giani's team remained in second place but is definitely in crisis given that they lost another match a few days ago, in the CEV Cup in Germany. Japanese Yuki Ishikawa helped sixth-placed Milano pocket three very precious points. Augustín Loser of Argentina was instrumental in blocking (he had seven of the team's 21 stuffs). On the other side, Tommaso Rinaldi scored 21 points.
Top Volley Cisterna moved up to the playoff zone by surprisingly defeating fourth-placed Itas Trentino 3-1. Croatian Petar Djirlić was unstoppable on the winning side, grounding 35 balls. Alessandro Michieletto scored 26 points for Trentino.
The last-placed Emma Villas Aubay Siena completed the night of surprises. And they succeeded at the end of a tight and always-poised match against fifth-placed Gas Sales Bluenergy Piacenza (no Leal and Lucarelli), obtaining their third victory of the season. Giulio Pinali notched 25 points for Siena, while Fabio Ricci made four blocks. Cuban Robertlandy Simón topped Piacenza's scorers with 25 points, including five blocks.
Sir Safety Susa Perugia's march continued uninterrupted, with its 26th win of the season in as many matches played in the various competitions. The "Block Devils" were the only favorites that survived Round 15. They outclassed Pallavolo Padova in three sets. In the league, it was their 15th success, with the primacy of the SuperLega maintained with full points and top-seed for the playoffs in sights.
2022-23 SuperLega Credem Banca, regular season, Round 15: