In the seventh round of the Polish PlusLiga, Jastrzębski Węgiel delivered a commanding performance against Barkom Każany Lwów, securing a 3-0 victory (25-18, 25-15, 25-19). This win propels Jastrzębski Węgiel past Projekt Warszawa, placing them at the summit of the league standings. Benjamin Toniutti was named the MVP of the match. Key contributors for Jastrzębski Węgiel included Fornal with 15 points, Sclater scoring 10, and M'Baye adding 8. Tupchii was the top scorer for Barkom Każany Lwów with 11 points.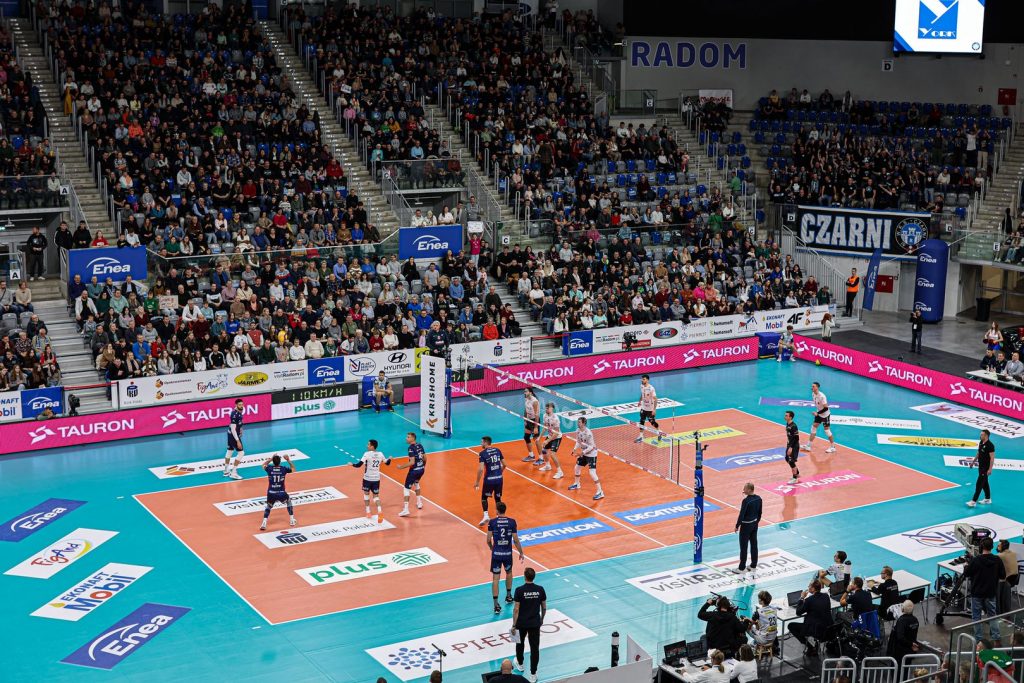 In another match, Grupa Azoty ZAKSA Kędzierzyn-Koźle triumphed over Enea Czarni Radom with a clean 3-0 sweep (28-26, 25-21, 25-20). Bartosz Bednorz stood out as the best player of the match, contributing 14 points alongside Kaczmarek, who scored 15.
The seventh round also witnessed PSG Stal Nysa overcoming GKS Katowice in an away game with a 3-1 win (14-25, 25-19, 25-23, 25-20). Despite a strong start from the hosts, PSG Stal Nysa demonstrated resilience and skill to turn the tide. Gierżot was particularly impressive, scoring 23 points for Nysa, supported by El Graoui with 15 and Kapica with 13.
Barkom Każany Lwów vs. Jastrzębski Węgiel 0-3 (18-25, 15-25, 19-25)
Enea Czarni Radom vs. Grupa Azoty ZAKSA Kędzierzyn Koźle 0-3 (26-28, 21-25, 20-25)
GKS Katowice vs. PSG Stal Nysa 1-3 (25-14, 19-25, 23-25, 20-25)