Gerdau Minas preserved its unbeaten record in a challenging Brazilian Superliga encounter in Rio de Janeiro. They faced Sesc Flamengo at the Tijuca Tennis Club, securing a hard-fought tie-break win (25-17, 23-25, 23-25, 25-17, 15-9) to maintain their perfect league record.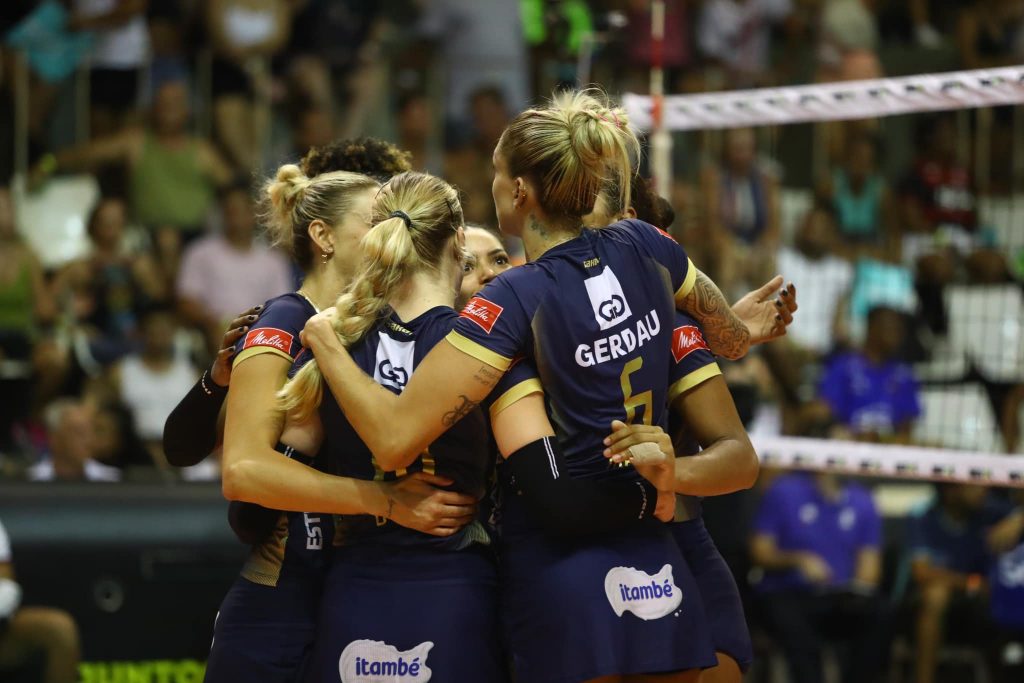 Kisy and Peña leading as top scorers, netting 20 and 19 points respectively. Thaisa made crucial plays, particularly in the tie-break set, where Minas' blocking shut down Flamengo's offense, creating a significant advantage.
American setter Jenna Gray, orchestrating the attack, received the Viva Vôlei Trophy as the match's standout player, chosen by popular vote. Despite Rio's intense heat, Gray effectively set up plays, often leaving hitters unblocked.
With this victory, Gerdau Minas has eight points from three matches, trailing only Dentil/Praia Clube. Sesc RJ Flamengo sits with three points after two rounds.