Kuzbass and Belogorie redeemed for unsuccessful starts to the 2021/22 season in the Russian Men's Volleyball Championship.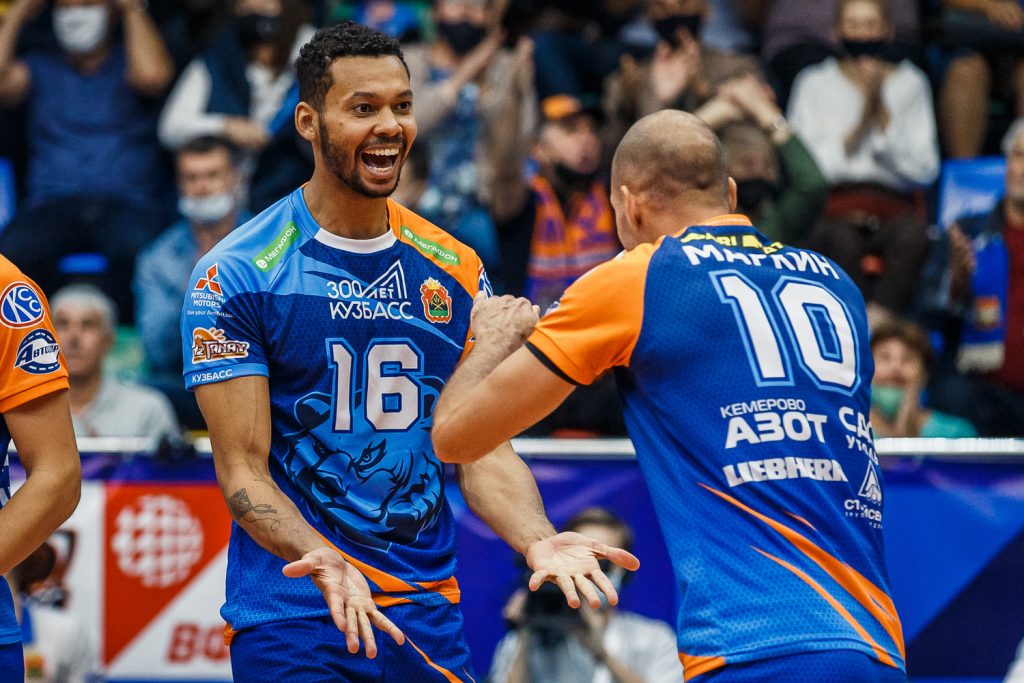 Thanks to the top-class performance of Brazil National Team member Alan Souza, Kuzbass returned home from an away match of the second round of the 2021/22 Superliga Parimatch with a set of three points. The opposite hitter put down 30 points through a 62 % attack against Gazprom-Yugra, helping the Kemerovo side redeem for a quite surprising loss in the first match (2-3 against Dinamo-LO).
Playing a five-setter against the champions Dinamo Moscow in the opening match of the competition, Belogorie showed all that they will not be such easy prey as last season. In Round 2, the Belgorod-based club swept ASK at home: 3-0 (25-17, 25-15, 25-22). Moroccan Mohammed Al Hachdadi top-scored Belogorie with 16 pints, including four blocks.
2021/22 Superliga Parimatch – regular season, Round 2 (today's matches):