The big rivalry of the Russian men's volleyball that has been born in the last couple of years had its new episode today, valid for the Super Cup trophy.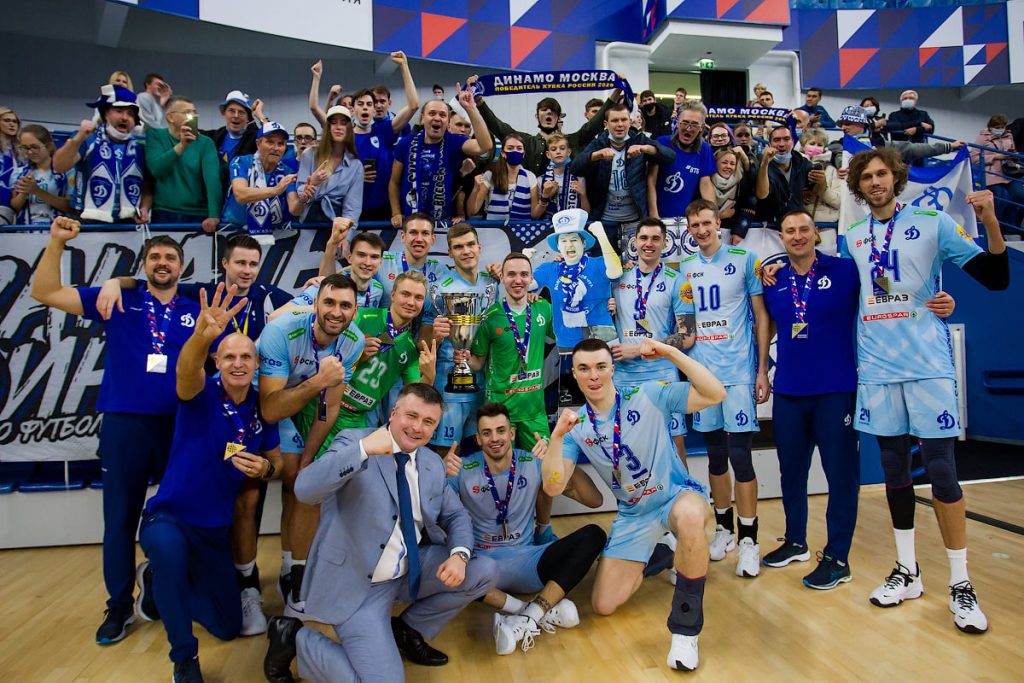 Dinamo Moscow, the reigning Russian champions, and vice-champions Zenit Saint Petersburg faced in the second round of the 2021/22 Superliga Parimatch, which had more than three points on stake. The club from the country's capital prevailed with a score of 3-1 (26-24, 25-21, 21-25, 29-27) and took the Super Cup. Zenit succumbed to Dinamo for the 11th time in a row. Bulgarian Tsvetan Sokolov led the Moscow club (who are at two of two in the league) to a win with 19 points, including six aces. Ilya Vlasov set up four blocks.
Zenit-Kazan (Dmitriy Volkov 15 points /74 % attack/, Dmitriy Shcherbinin five blocks) and Lokomotiv (Dražen Luburić 11 points, Denis Chereyskiy four aces) reached the same record as Dinamo Moscow as they beat Dinamo-LO and Neftyanik respectively.
2021/22 Superliga Parimatch – regular season, Round 2 (today's matches):