VBC Trasporti Pesanti Casalmaggiore stunned Savino Del Bene Scandicci in Round 1 of the 2021/22 Italian Women's Volleyball Championship.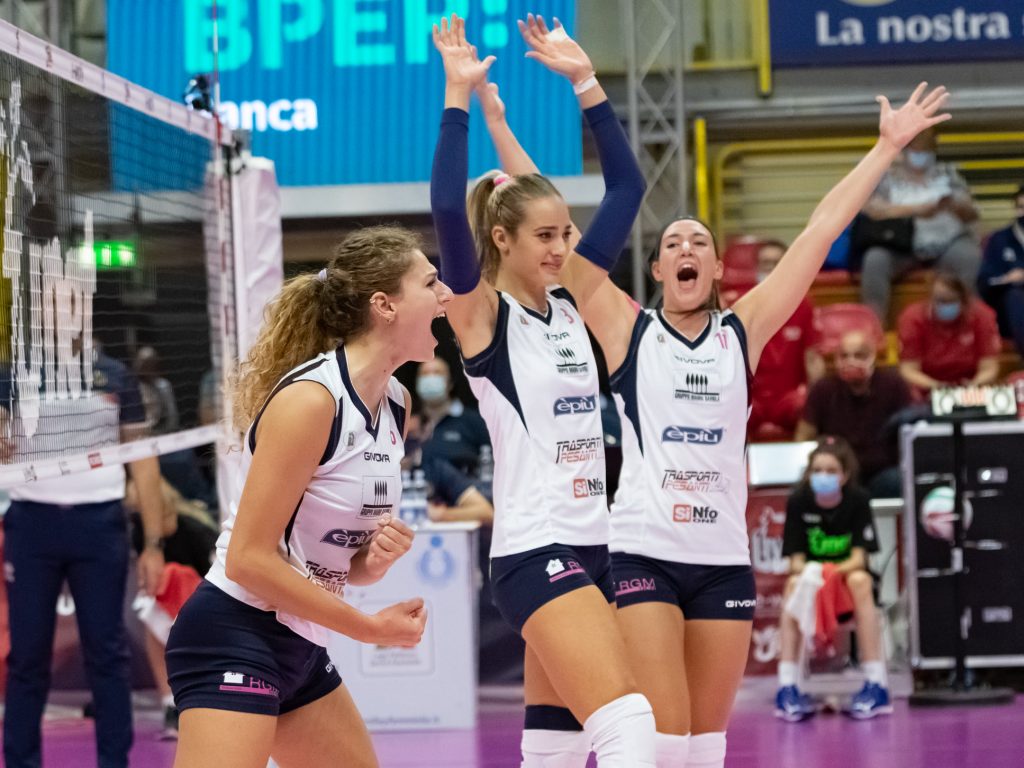 Yesterday's win of Unet E-Work Busto Arsizio over Vero Volley Monza valid for the first round of the 2021/22 Serie A1 was quite an upset, but an even bigger surprise was seen today. At home in Cremona, VBC Trasporti Pesanti Casalmaggiore overwhelmed Savino Del Bene Scandicci in an intense game, always played on the edge of balance: 3-0 (25-22, 25-23, 27-25). Russian Yana Shcherban scored 19 points on the winning side.
The titleholders Prosecco Doc Imoco Volley Conegliano spoiled the first-ever appearance of Megabox Ondulati Del Savio Vallefoglia on Serie A1 courts with a clear (3-0) win in which Paola Egonu notched 23 points. Bulgarian Hristina Vuchkova set up four blocks. Monica De Gennaro made 90 % reception (10 digs, 60 % perfect). Imoco, who noted the 66th straight win, could not count on their captain Miriam Sylla, who is in Spain, recovering from the knee injury.
The new Serie A1 adventure of Igor Gorgonzola Novara began in the best possible way, with a three-set triumph against Il Bisonte Firenze. Turkish opposite hitter Ebrar Karakurt started to make the difference for the vice-champions already in her debut: 19 points. Eleonora Fersino had 90 % reception (10 digs, 70 % perfect).
2021/22 Serie A1 – regular season, Round 1 (today's matches):