Round 8 of the 2022-23 Russian Women's Volleyball Championship concluded with a big match between Dinamo Moscow and Proton.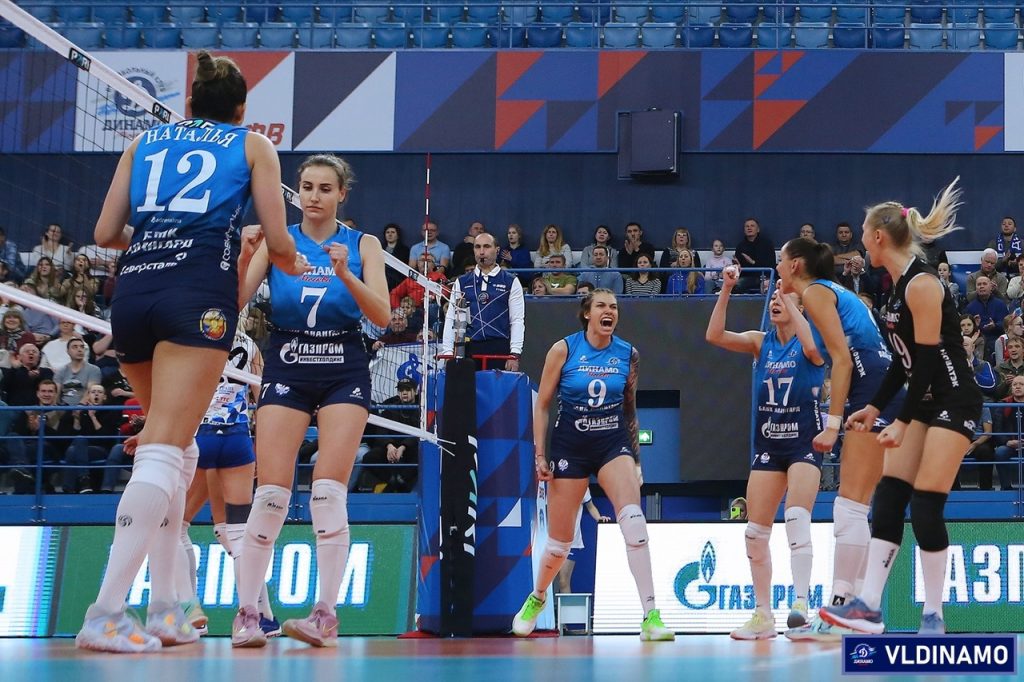 Proton, the most pleasant surprise of the 2022 PARI Superliga for women (PARI Суперлига Женщины), succumbed to Dinamo Moscow in the last match of the eighth round of the competition. Achieving a straight-set win over the Saratov side, the team from the country's capital reached 8-0 and remained the only undefeated club in Superliga; and alone leaders in the charts with 5 points more than today's rivals and three more teams – Dinamo Ak-Bars, Dinamo-Metar, and Lokomotiv (all 6-2 and 18 points).
Nataliya Goncharova highlighted the current bronze medalists with 20 points. Brazilian Natália Pereira had 71% reception (21 digs, 48% excellent). Nataliya Malykh top-scored for Proton with 19 points.
2022 PARI Superliga for women – regular season, Round 8: