In the biggest classic of Brazilian women's volleyball at the moment, filled with comebacks, Dentil Praia Clube beat Gerdau Minas and continued in the absolute leadership of the 2022–23 Brazilian Championship.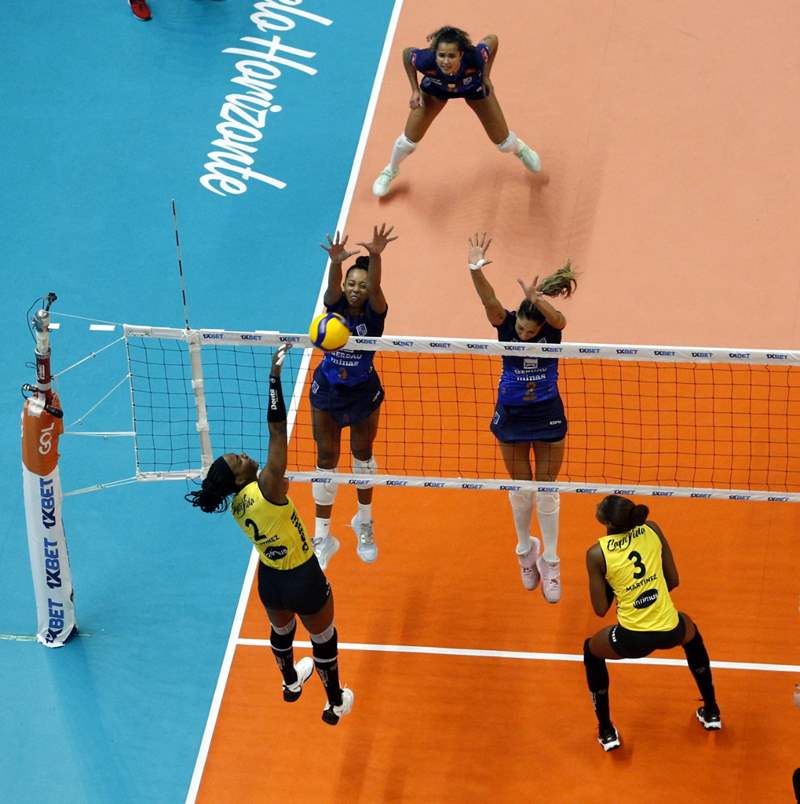 The biggest Brazilian women's club volleyball classic at the moment – the Minas Gerias classic, also known as 'clássico pão de queijo' (the cheese bread classic – a typical Brazilian snack originally from the state of Minas Gerais) – went in favor of Praia. After winning the first set of the Round 5 match of the 2022–23 Superliga 1XBET Feminina, the team from Uberlândia saw the titleholders get to 2-1 but reacted and turned it around to 3-2. Interestingly, both sides had one set in which they managed to catch up with the rival's huge lead (Praia coming back from 3-9 in the first set and Minas coming back from 10-16 in the third set). With the result, the vice-champions remained undefeated (6-0), while Minas suffered their second defeat, both coming in a row, and are third in the charts.
Tainara Santos from Praia was the highest scorer in the classic with 22 points. Ana Carolina Silva 'Carol' set up 5 blocks. Kisy Nascimento scored 15 points for Minas, including 5 blocks, while Dominican Yonkaira Peña had 74% reception (42 digs, 1 error, 45% excellent).
2022-23 Superliga 1XBET Feminina – regular season, Round 5: