Dinamo Moscow inflicted the first defeat on Zenit Saint-Petersburg in the ongoing Russian Men's Volleyball Championship season.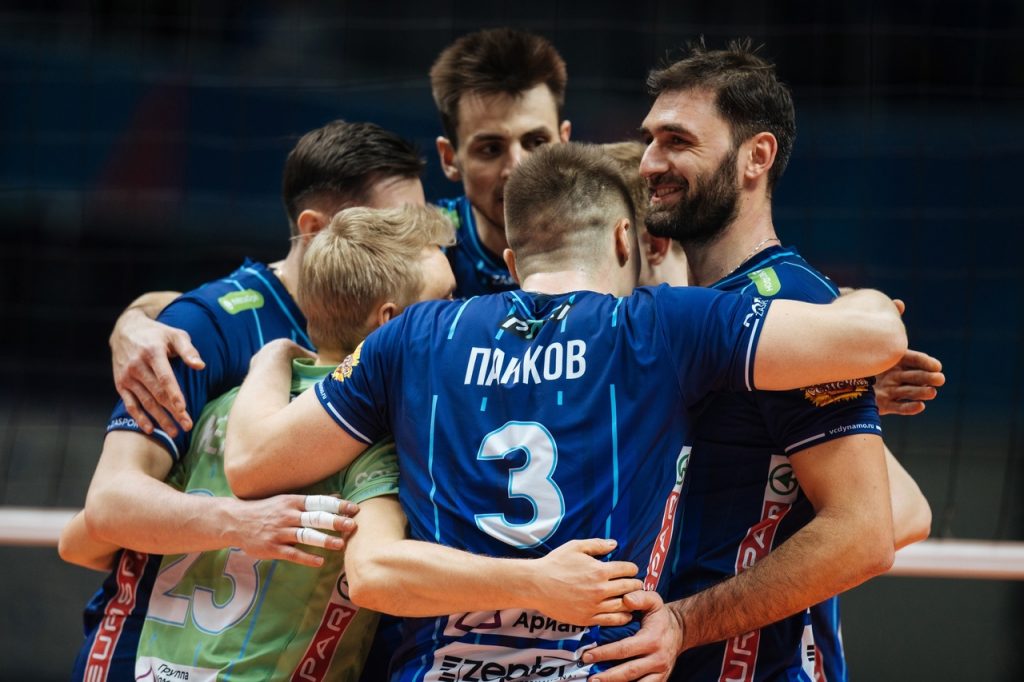 All eight matches of the 19th round of the 2022–23 PARI Superliga for men (2022–23 PARI Суперлига мужчины) took place today. Of course, the biggest match of the round was in Saint-Petersburg, where the home side, and also the leader of the competition, hosted the reigning champions, Dinamo Moscow (third place in the standings). And after 18 wins and not a single defeat since the ongoing national league season started, the former suffered their first defeat of the season. The intensity of the match was felt from the starting rallies, and it's no wonder that the tie-break had to resolve the issue of a winner. After the first two sets, it seemed that the team from the Russian capital was marching toward collecting all three points, but Zenit came back, bringing maximum uncertainty to the meeting.
Dinamo were led by Bulgarian Tsvetan Sokolov, who scored a match-high 26 points. Pavel Pankov had five blocks and Finn Lauri Kerminen had 82% reception (17 digs, 29% excellent). American Matthew Anderson tallied 23 points for Zenit. As many as four players on the Saint-Petersburg side had four blocks: Dmitriy Kovalev, Ivan Yakovlev, Maksim Kosmin, and Egor Kliuka. As a team, Zenit recorded 19 stuffs.
2022-23 PARI Superliga for men, regular season, Round 19: