Zenit-Kazan has strengthened its leadership in the 2022–23 Russian Men's Volleyball Championship after a clear victory over its namesake in Saint Petersburg.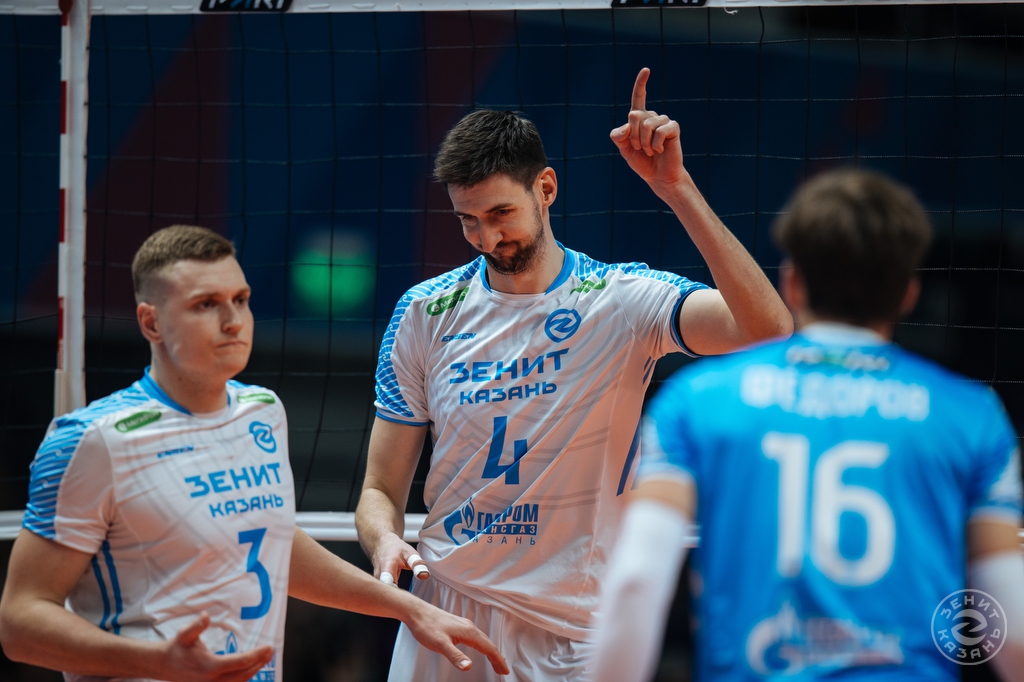 Zenit-Kazan beat Zenit St. Petersburg in the match of the 21st round of the 2022–23 PARI Superliga for men (2022–23 PARI Суперлига мужчины). This was the third "Derby of the Zenits" this season, which saw the Kazanians taking revenge on the "Piters" for a defeat in the first part of the regular season. Zenit St. Petersburg's crisis has deepened. The guys commanded by Andrey Tolochko suffered their third defeat in a row, all three coming from direct title contenders (Dinamo Moscow, Lokomotiv Novosibirsk, and now Zenit-Kazan). And only less than a month ago, Zenit St. Petersburg were 18-0 and topped the rankings. Now they are third. Zenit-Kazan's leadership was strengthened further after their 16th consecutive Superliga victory and their 21st consecutive victory overall.
Zenit-Kazan's outside hitter Dmitriy Volkov was the top scorer of the match in front of the rivals' 7,000 spectators with 19 points. Belgian Sam Deroo made a 77% of positive reception. Egor Kliuka topped the losing side with 15 points.
2022-23 PARI Superliga for men, regular season, Round 21: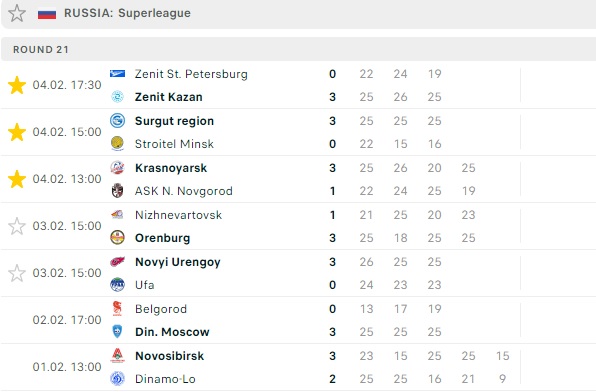 February 5:
Kuzbass Kemerovo – Nova Novokuybyshevsk