Projekt Warszawa resumed their fantastic form in the 2022–23 Polish Men's Volleyball Championship by beating Grupa Azoty ZAKSA Kędzierzyn-Koźle for the first time in four years.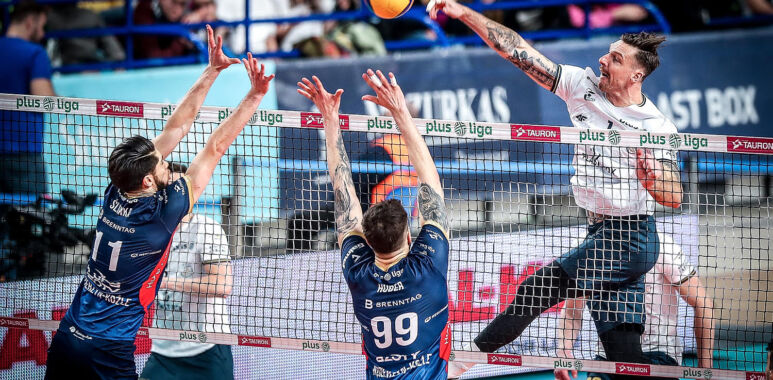 It took Warszawa a little less than four years (November 20, 2019) to take the scalp of ZAKSA, who since then has practically put the deed on trophies in Poland. In the confrontation of the fourth- and fifth-ranked teams of the 2022–23 PlusLiga table in Round 23, one could expect a lot of emotions on the pitch. This is what happened because the Polish champions, after their recent failures, felt obliged to prove they're capable of "attacking" the top spot in the standings. However, there was nothing like that in the country's capital, Warsaw.
The home side and a two-time defending CEV Champions League winners created a spectacle in front of close to 5,000 spectators in which there were red cards (both in the third set: Jakub Kowalczyk from Warszawa and Aleksander Śliwka from ZAKSA), long rallies and a (un)expected outcome. Warszawa won 3-1 and extended their winning streak to seven games. Artur Szalpuk topped the home side with 19 points. He and Frenchman Kévin Tillie had four blocks out of the team's 18 in total. Bartłomiej Kluth scored 12 points for ZAKSA.
2022-23 PlusLiga, regular season, Round 23:


February 24:
Trefl Gdańsk – Indykpol AZS Olsztyn
March 22:
Asseco Resovia Rzeszów – Jastrzębski Węgiel