Marienlyst-Fortuna and Holte IF are the Danish Volleyball Cup champions in the men's and women's competitions, respectively, in the 2022–23 season.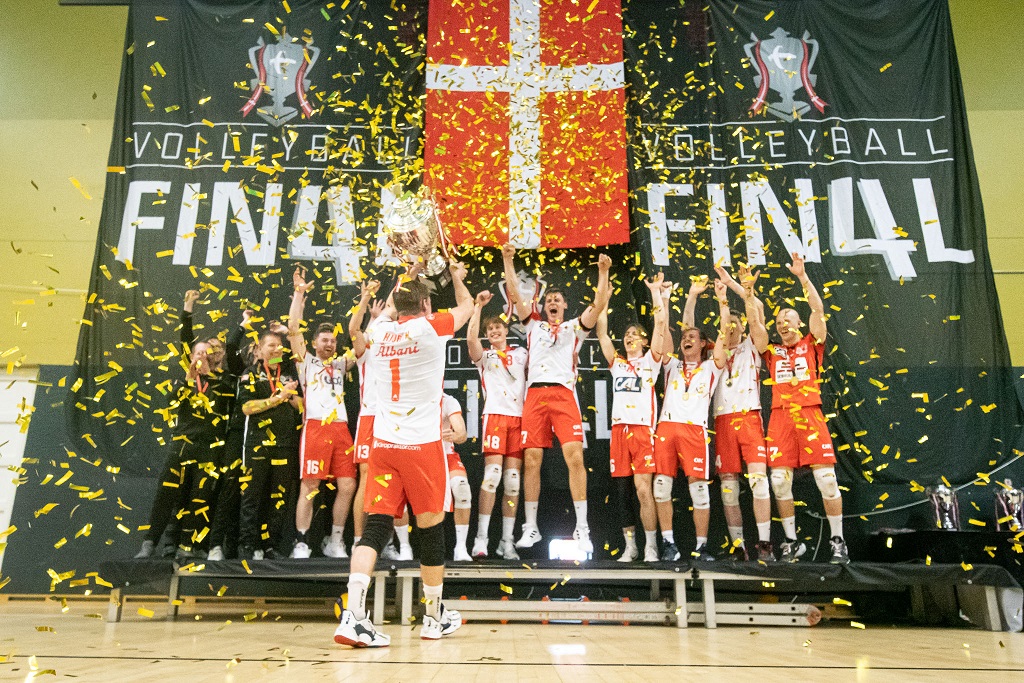 Marienlyst-Fortuna took their 10th Danish Men's Cup (Pokalen Herrer), the first in five years. After an intense first day at the Final Four in Århus, where both final contestants on the men's side had to go out in a fifth and decisive set in order to collect the final ticket, it was time to get Marienlyst and VK Vestsjælland on the court for the showdown. While Marienlyst have a long history of finals and F4 appearances, this was the first time that Vestsjælland took part in a decider. Marienlyst prevailed in three sets, but only the last one was one-sided: 25-22, 25-22, and 26-16.
Sigurd Neltoft Varming, who scored a match-high 17 points and was named MVP, and Ævarr Freyr Birgisson, who made 73% reception (15 digs, 20% perfect), led the new trophy holders. American Daniel Matheney topped the losing side with 14 points, while Daniel Gordon, who's playing assistant coach, recorded a 71% reception (17 digs, 24% perfect).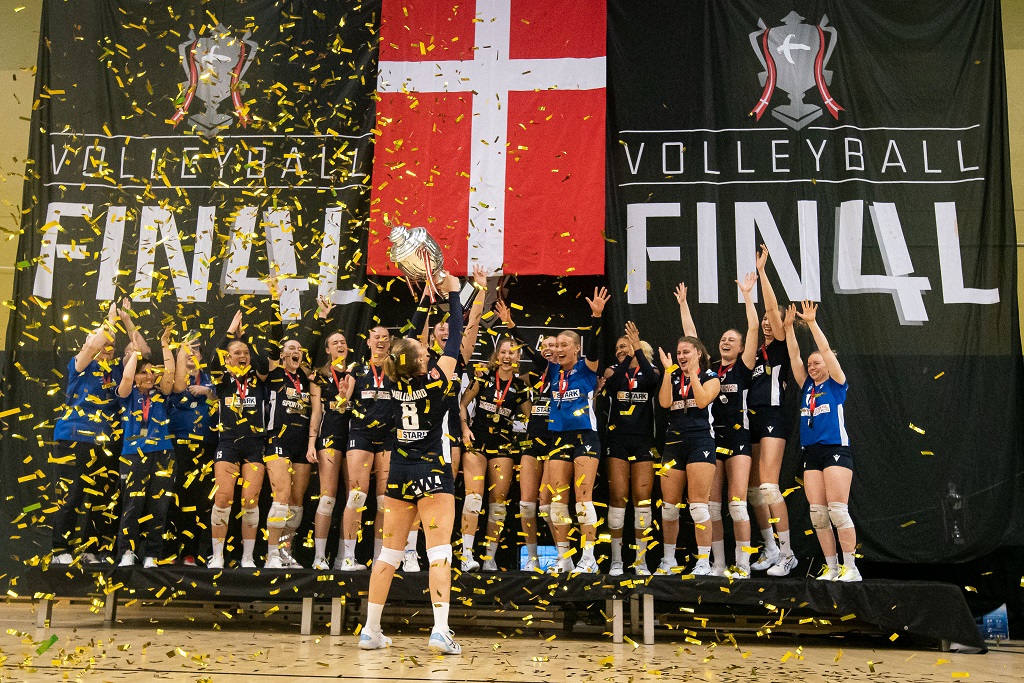 After Friday's semifinals, it was clear that this year's Cup final for women (Pokalen Kvinder) would be a true copy of last year's final, where Brøndby VK and Holte IF faced each other. The road to the final in Århus was longer for the defending cup champions from Brøndby, who had to go out in a five-setter against DHV Odense in the semifinal. Whether or not the extra set had taken a toll on the Copenhagen-based side, they fell to Holte in straight sets in a duel that was on the schedule after the men's final: 22-25, 26-28, and 11-25.
Frida Brinck topped Holte with 17 points, while Nora Møllgaard had 73% reception (11 digs, 45% perfect). Mette Breuning scored 16 for Brøndby The new cupholders brought back the trophy into their showcases after a one-year break, and it was their 16th overall triumph in the competition.