The five-time Turkish Women's Volleyball Championship winners, Galatasaray HDI Sigorta, are doing their best to avoid another playoff-less season.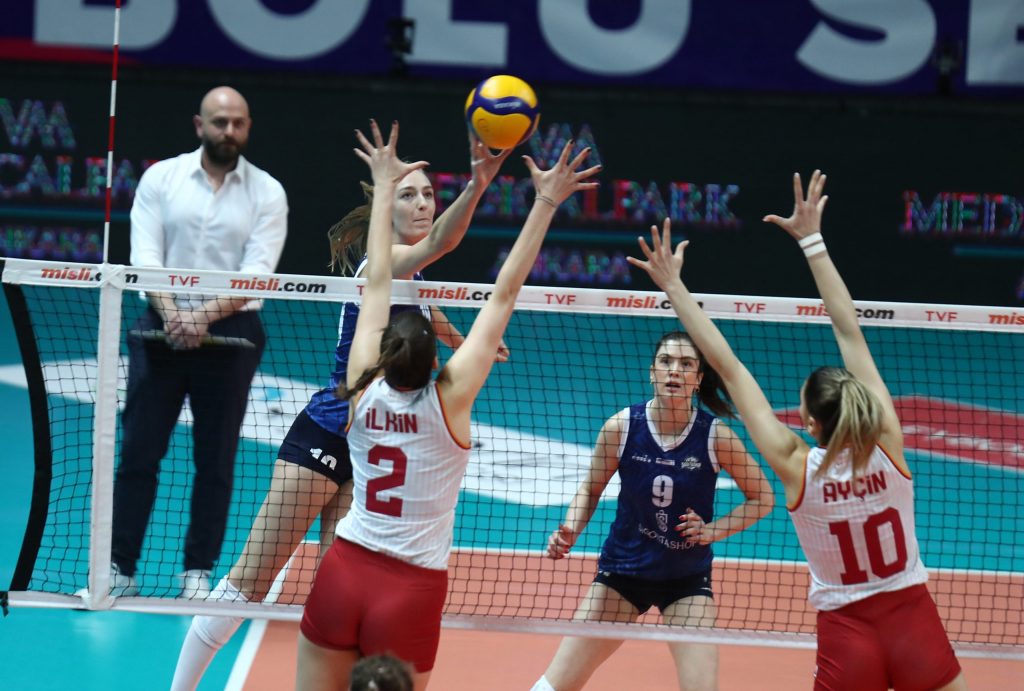 Three consecutive seasons without appearing in the playoffs of the national league would be too much for the Turkish powerhouse Galatasaray. Hence, the "Lionesses" are trying their best to avoid such a scenario. They remained in contention for the third or fourth position in the standings, the last two positions guaranteeing postseason participation, given that the first two positions are practically already reserved.
Galatasaray beat Sigorta Shop, the rivals with whom they share the same title sponsor, in Round 17 of the 2022-23 Misli.com Sultanlar Ligi but barely. It took the Istanbul side five sets to record their fifth win in a row, which resulted in tying with fourth-placed Türk Hava Yolları at 36 points and a 12-5 balance. Greek Anthí Vasilantonáki was Galatasaray's most prolific player today, scoring 29 points, while İlkin Aydın made four blocks and had 77% reception (31 digs, 48% perfect). American Kelsie Payne tallied 23 points for Sigorta Shop. Marin Grote, her compatriot, noted four blocks.
2022-23 Misli.com Sultanlar Ligi, regular season, Round 17:
January 25:
Eczacıbaşı Dynavit – Sarıyer Belediyesi 3-0 (25-18, 25-22, 25-14)