The three teams share first place with the same number of points and the ratio of victories and defeats in the 2021/22 Turkish Women's Volleyball Championship.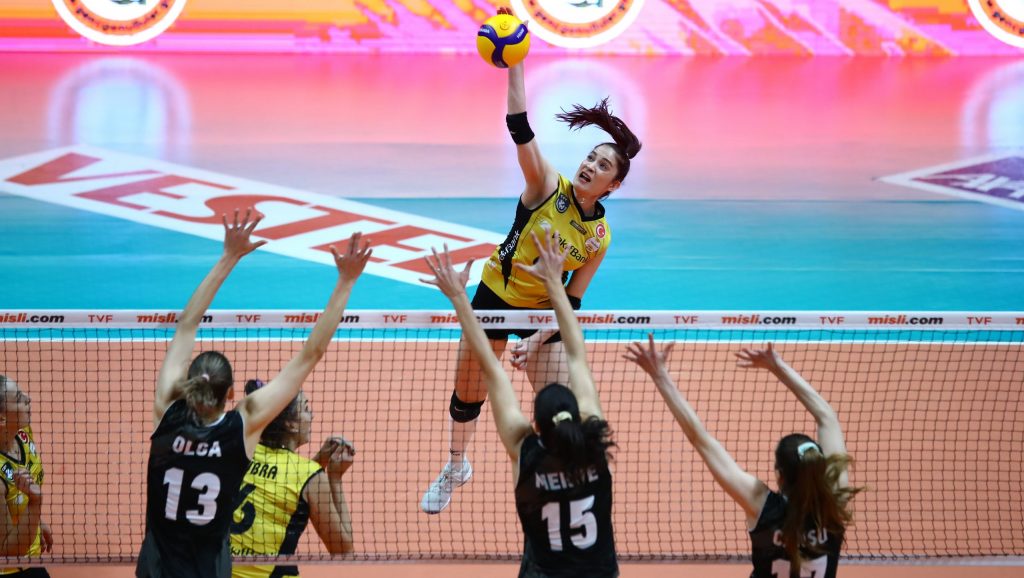 VakıfBank scored their fourth consecutive victory in the 2021/22 Misli.com Sultanlar Ligi and formally returned to first place in the table. In the seventh round, the 'Yellow-Blacks' had to struggle to earn all three points as the outsiders Mert Grup Sigorta forced them to play four sets. Meryem Boz top-scored VakıfBank with 21 points, including four blocks. American Chiaka Ogbogu made the same number of blocks.
Galatasaray HDI Sigorta and Eczacıbaşı Dynavit noted confident victories today to catch up with the leading trio. Namely, after the completion of the seventh round, the three teams stand out at the top of the chart with the same number of points (17) and the same number of wins and losses (6-1): VakıfBank, Türk Hava Yolları, and Fenerbahçe Opet, respectively.
2021/22 Misli.com Sultanlar Ligi – regular season, Round 7: