Osasco São Cristóvão Saúde won the Brazilian women's volleyball national derby 'clássico nacional' against Sesc RJ Flamengo.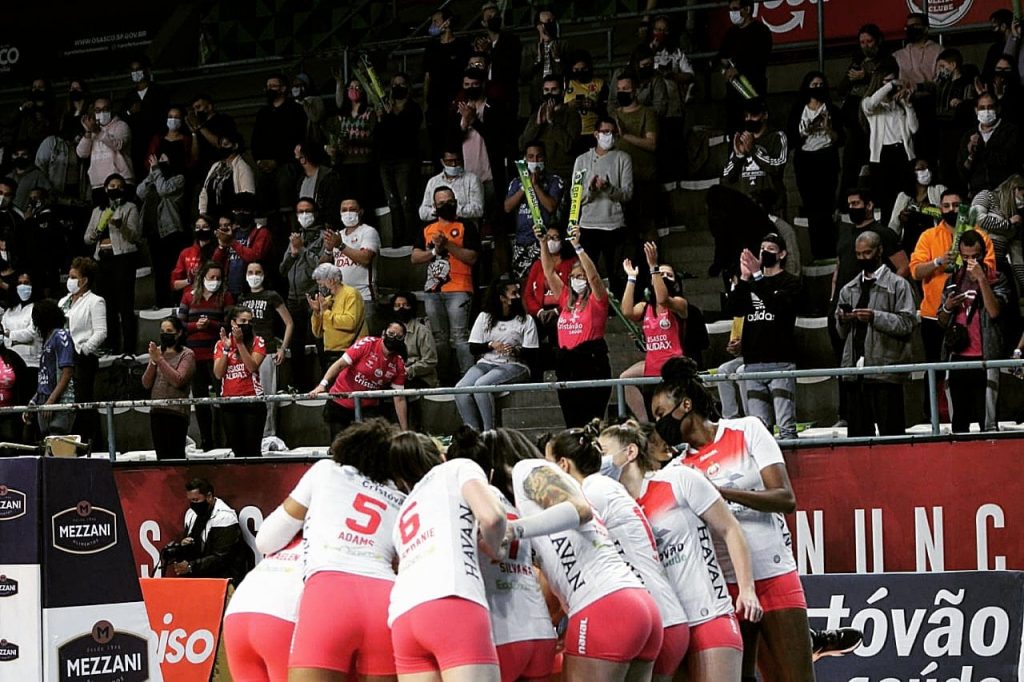 No matter the color of their jerseys, title sponsors, or changed names and squads, the rivalry between Osasco and Sesc Flamengo remains intact, eternal, and national. The former closed the match contested by the two most titled sides in Superliga (17 titles combined), valid for the second round of the 2021/22 season, in three sets, partially 25-21, 25-18, and 25-20. It was Osasco's second victory in the Superliga. Sesc Flamengo, in turn, added their second defeat in the competition. Michelle Pavão scored 15 points on the winning side, while Fabiana Claudino set up five blocks. Carla Santos made 88% reception (25 digs, 40% excellent).
Dentil Praia Clube defeated Sesi Vôlei Bauru in a big match and took the third victory in the 2021/22 Women's Superliga. The Uberlândia team won 3-1, inflicting the first defeat to the side from São Paulo. The first two sets were balanced and marked by a lot of video challenges, the last two of which made the difference on the scoreboard as they were called on set balls. Dominican Brayelin Martínez tallied 26 points for Praia. Ana Carolina Silva 'Carol' served four aces and made four blocks.
2021/22 Women's Superliga – regular season, Round 2: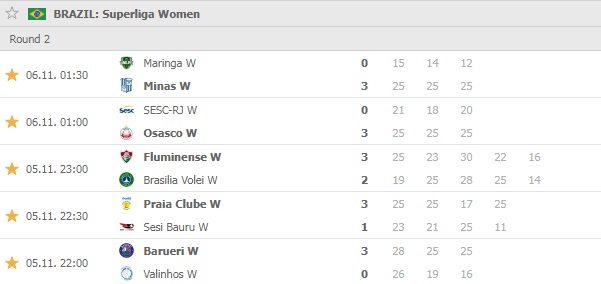 November 6
Curitiba Vôlei – Esporte Clube Pinheiros