In the most interesting match of the 12th round of the 2021/22 Turkish Women's Volleyball Championship, Türk Hava Yolları (THY) defeated Galatasaray HDI Sigorta.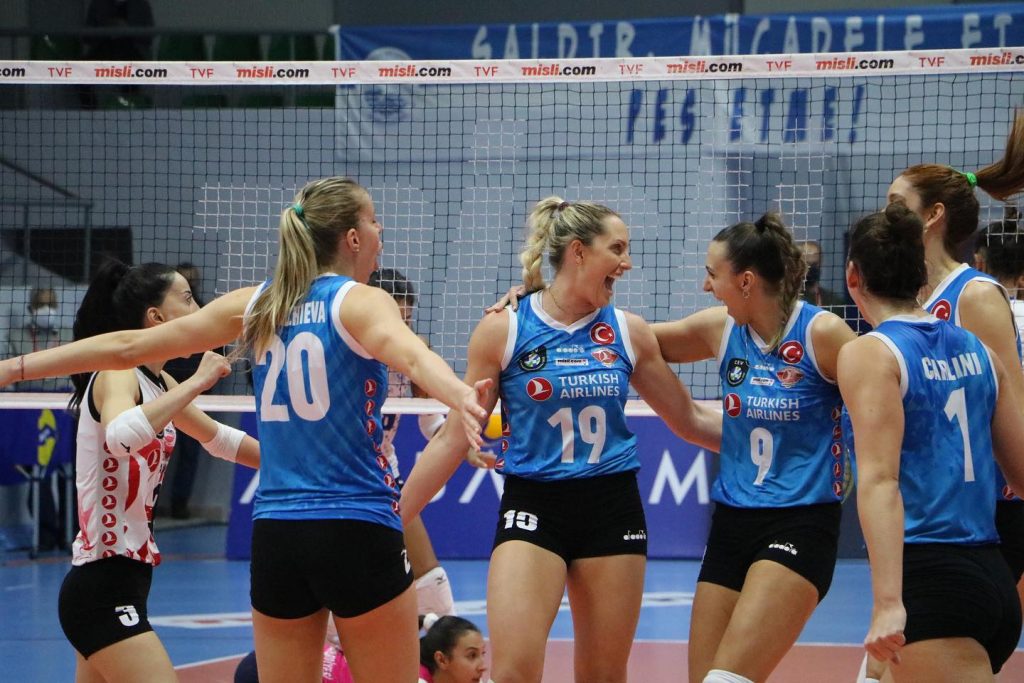 From seventh place in the standings of the 2021/22 Misli.com Sultanlar Ligi, THY returned to the top four. They did that thanks to the 3-2 win over Galatasaray in the big match of Round 12. Canadian Kiera Van Ryk top-scored THY with 22 points. Aslı Kalaç set up four blocks, while American Madison Kingdon Rishel made 78% reception (18 digs, one error, 50% perfect).  
Sweeping Aydın B.Şehir Bld., the reigning champions VakıfBank returned to the top of the chart. It seems that their stunning victory over VakıfBank on November 17, was a turning point for Kuzeyboru who recorded four successes in a row after that, including today's 3-0 win against Nilüfer Bld.
2021/22 Misli.com Sultanlar Ligi – regular season, Round 12: