The vice-champions of the Turkish Men's Volleyball Championship, Fenerbahçe HDI Sigorta, are undoubtedly in the crisis.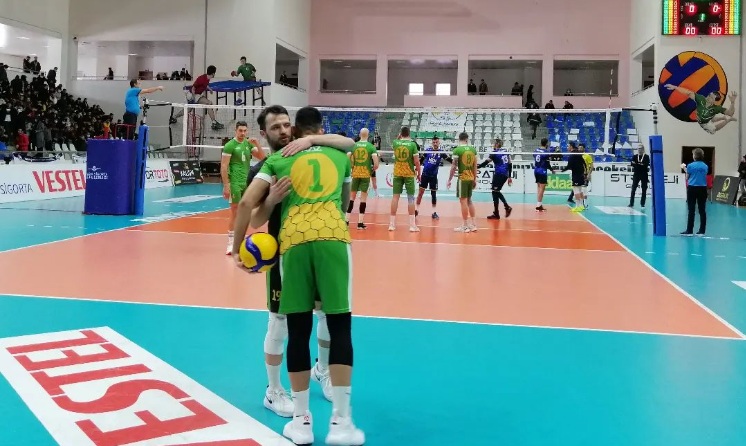 Fenerbahçe HDI Sigorta lost 3 matches in one week, 2 of which in the 2021/22 AXA Sigorta Efeler Ligi, and fell to 4th position in the charts. It's a clear sign that the Turkish club vice-champions are in a crisis. Today's 1-3 defeat to Bingöl Solhan Spor in Round 17 will definitely hurt the fans of 'The Yellow Canaries' a lot given it was suffered from the last-placed side, who now moved up by one place and are now second to last. It was only Solhan's 3rd win in Efeler Ligi this season to which they were led by Bulgarian Branimir Grozdanov (24 points).
Sweeping Tokat Bld. Plevne on the road, leaders Halkbank continued their unbeaten run (17-0).
Achieving the 5th successive victory, Arkas Spor leveled with Fenerbahçe for the number of points (36) but overtook the 3rd position in the standings from them.
Galatasaray HDI Sigorta broke their own losing streak in the competition which consisted of 4 games and, looking at the current form of Fenerbahçe, reaching No.4 doesn't seem like an impossible mission for 'The Lions'.
2021/22 AXA Sigorta Efeler Ligi – regular season, Round 17:

January 30
Ziraat Bankkart – Yeni Kızıltepe Spor
February 8
Spor Toto – Bursa B.şehir Bld.
Avşar Maden Suyu Afyon Bld. Yüntaş – Allpower Akü Cizre Bld.