Maritza Plovdiv defended the trophy in the Bulgarian Women's Volleyball Cup (Купата на България).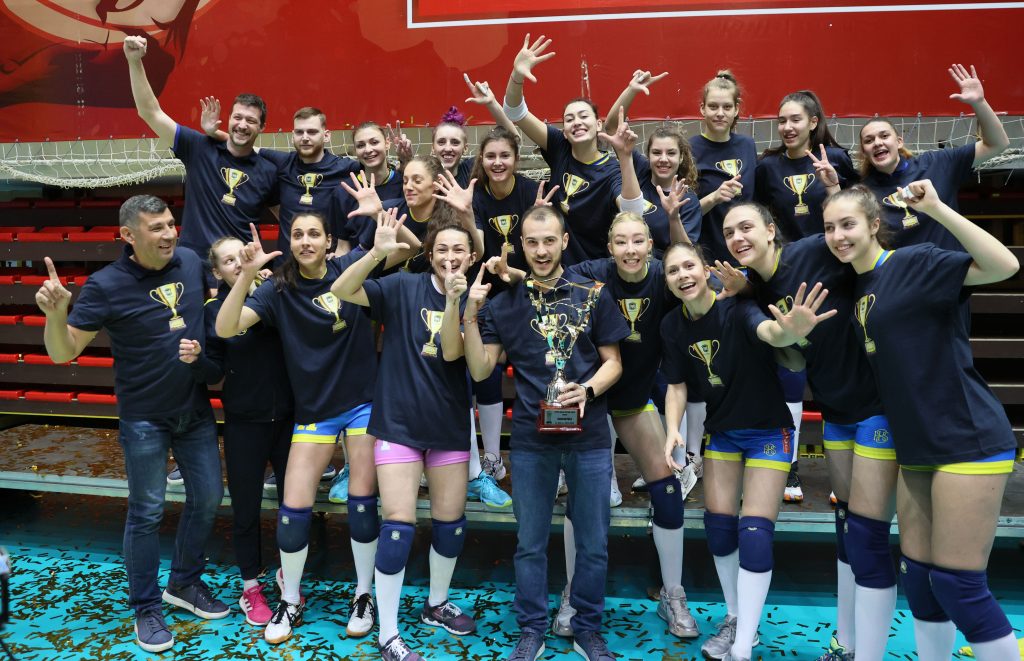 Maritza Plovdiv won the national cup (Купата на България) for the 5th time in a row. The 'Yellow-Blues' clearly defeated DKS Varna in the final played in Burgas: 3-0 (25-17, 25-23, 25-23). Thus, Maritza won the competition for the 7th time out of 11 attempts (2012, 2015, 2017, 2018, 2019, 2021, 2022). On the other hand, despite losing the final, reaching the decider in the Cup is a great achievement for Varna, as they did it for the first time in their history.
The match was emotional for a few protagonists due to the fact they are family members but played on opposing sides. The Maritza setter Kristina Guncheva faced her father who coaches Varna, Stoyan Gunchev. We also had a sister's duel – Boryana Angelova (Maritza) vs Maya Angelova (Varna). Aleksandra Milanova from Maritza was the top scorer of the match with 18 points and was chosen the best MVP.