One of the pillars of the Turkey Women's Volleyball National Team, Hande Baladın, is at the center of attention in her home country at the moment, and that's for more than one reason.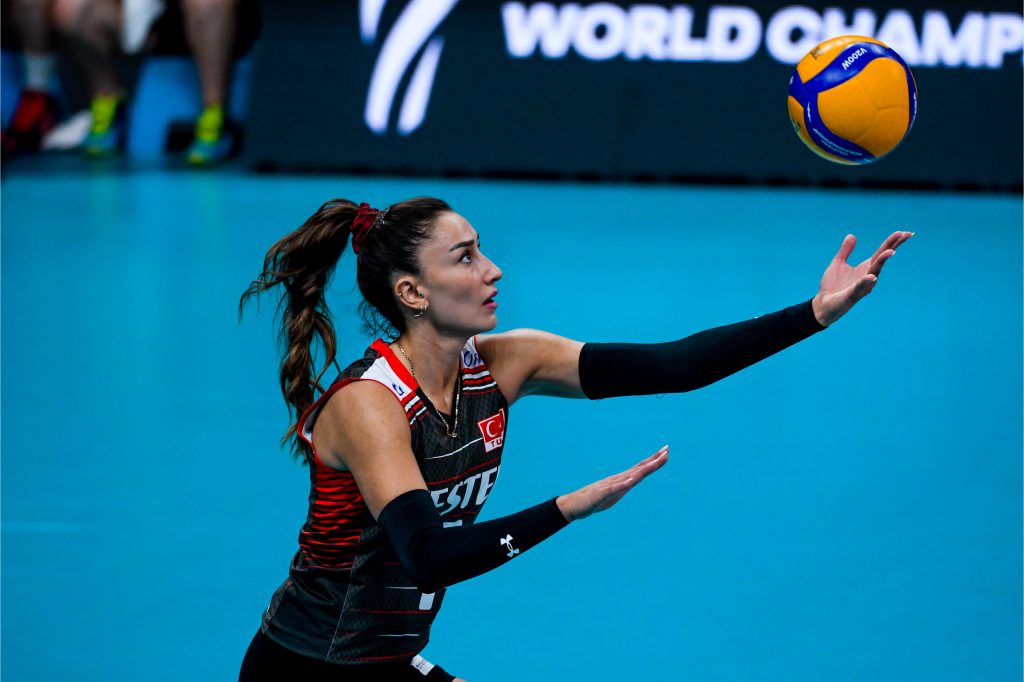 Fenerbahçe Opet are already planning the future season, with a question mark behind head coach Zoran Terzić as some voices say he'll leave the club. The first goal of the "Yellow Angels" when it comes to new faces on the roster would be Hande Baladın, the outside hitter who belongs among Turkish stars at the moment and whose contract with Fenerbahçe's rivals for the title in Sultanlar Ligi, Eczacıbaşı Dynavit, will expire at the end of this season.
At the same time, Hande fell into fear and panic due to the harassing messages sent to her social media accounts. A 25-year-old player complained about not being able to go to training normally due to the uneasiness she experienced. Hande started to receive harassing messages last year. After a while, she received the same messages from more than one user.
"I love you, Hande, let's get out of here"; "Let's run away, my dear, Hande"; "You'll be mine" were some of the messages sent to the young player in audio and video format. Hande filed a criminal complaint with the Istanbul Chief Public Prosecutor's Office after the continuity of the message "You'll be mine" increased. The Turkey National Team player wanted the user who sent her messages and voice recordings with the same content to be detected and punished. An investigation into the incident has been initiated. A senior law school student, Sergen G (31 years old), is a social media user who was sending Hande all this content. He admitted that he's the owner of the social media accounts.
"I know Hande because she's a national athlete. To reach her, I created various user accounts and sent her messages. She didn't block me after the messages I sent. She shared videos and photos corresponding to the messages I sent and didn't block them. I thought she started to like me after her posts. I took this situation seriously. I continued with my messages as she responded to me. The messages I sent to her still stand. She didn't reject me," Sergen G said.
The investigation carried out by the Prosecutor's Office was completed recently. A lawsuit was filed against the man who harassed Hande with messages of sexual content and "disturbed her peace and tranquility by sending messages" for which there's a punishment of imprisonment of up to 4 years. The case will be heard in the Criminal Court of First Instance.