Fresh from their victory at the Volleyball Nations League (VNL), the Turkish national women's volleyball team, also known as the 'Sultans of the Net', have hit the ground running in Istanbul as they start their preparations for the forthcoming CEV Women's European Volleyball Championship.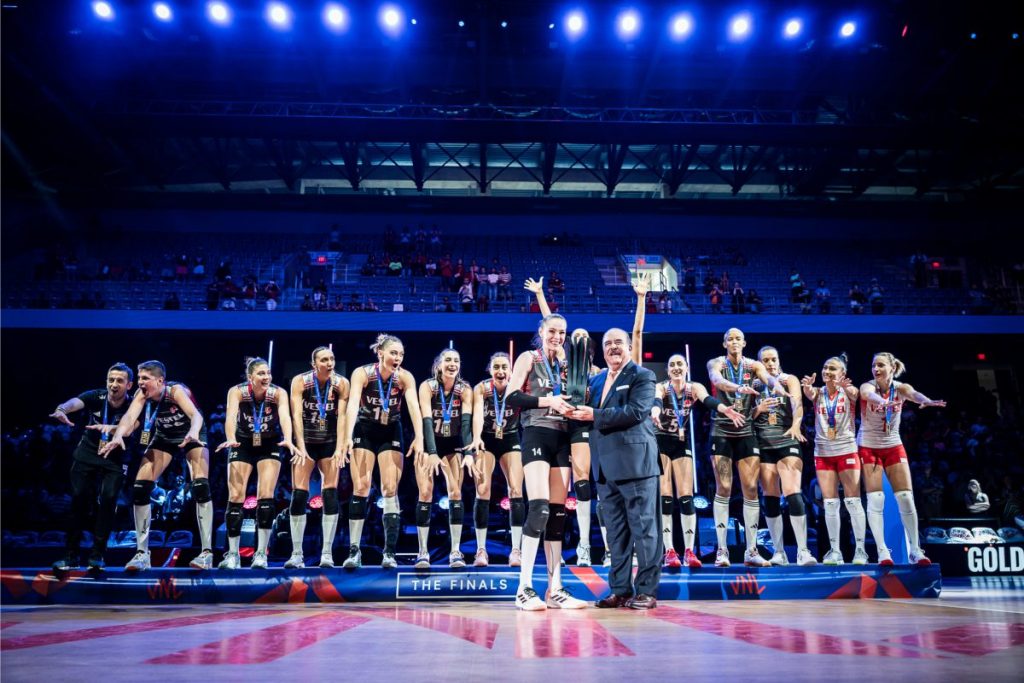 This prestigious event, hosted by Belgium, Germany, Italy, and Estonia, is scheduled to take place from August 15 to September 3, 2023.
The 'Sultans of the Net' have announced their expanded 34-member squad in readiness for the tournament. The team showcases a mixture of experienced and emerging talents in Turkish volleyball.
The roster is as follows:
Setters: Cansu Özbay, Elif Şahin, Buse Ünal, Dilay Özdemir, Sıla Çalışkan
Opposites: Melissa Vargas, Ebrar Karakurt, Tutku Burcu Yüzgenç
Outside Hitters: Hande Baladın, Meliha Diken, Tuğba İvegin, Derya Cebecioğlu, Saliha Şahin, İlkin Aydın, Yaprak Erkek, Defne Başyolcu, Melisa Ege Bükmen, Şeyma Ercan
Middle Blockers: Kübra Akman, Yasemin Güveli, Eda Erdem Dündar, Zehra Güneş, Ayçin Akyol, Aslı Kalaç, Zeynep Sude Demirel, Beyza Arıcı, Deniz Uyanık, Bengisu Aygün
Liberos: Gizem Örge, Simge Aköz, Ayça Aykaç, Melis Yılmaz, Eylül Akarçeşme