Nakhon Ratchasima QminC VC and Altay topped their respective pools at the 2021 Asian Women's Club Volleyball Championship, hosted by the first-mentioned club.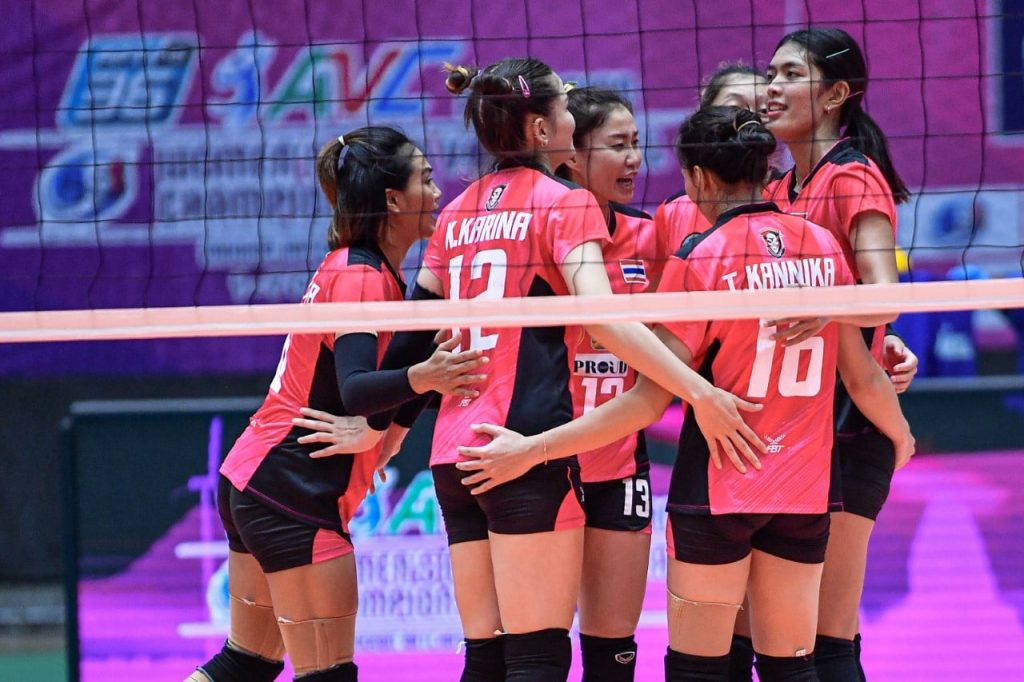 The top-class performance of Chatchu-on Moksri (31 points) led the Thai side, also the host of the 2021 Asian Women's Club Championship, Nakhon Ratchasima QminC VC to downing Zhetysu on the last day of the group stage and taking the top spot in Pool A: 3-2 (25-20, 18-25, 25-19, 17-25, 15-10). Nakhon Ratchasima made two of two and earned five points, while their today's rivals finished second in the pool with 1-1 and four points.
Kazakh titleholders Altay claimed No.1 in Pool B, beating Thai champions Supreme Chonburi easier than expected in a direct clash for the top spot. It was quite a stunning play of the Öskemen-based club: 3-0 (25-23, 25-12, 25-14) to which it was pushed by Sana Anarkulova (21 points). Altay finished the preliminary stage with all three wins – and all were achieved in straight-sets.
2021 Asian Women's Club Volleyball Championship – Round 3: