The first title of the Bundesliga volleyball season went to Dresdner SC. In the women's Super Cup match, current Bundesliga champions won in an exciting classic against SSC Palmberg Schwerin (German Cup winner) 3-2 (25-17, 25-18, 17-25, 18-25, 15-10). 
This is the first Super Cup title in the history of Dresdner SC. Maja Storck from Dresner SC was the top scorer of the match with 25 points.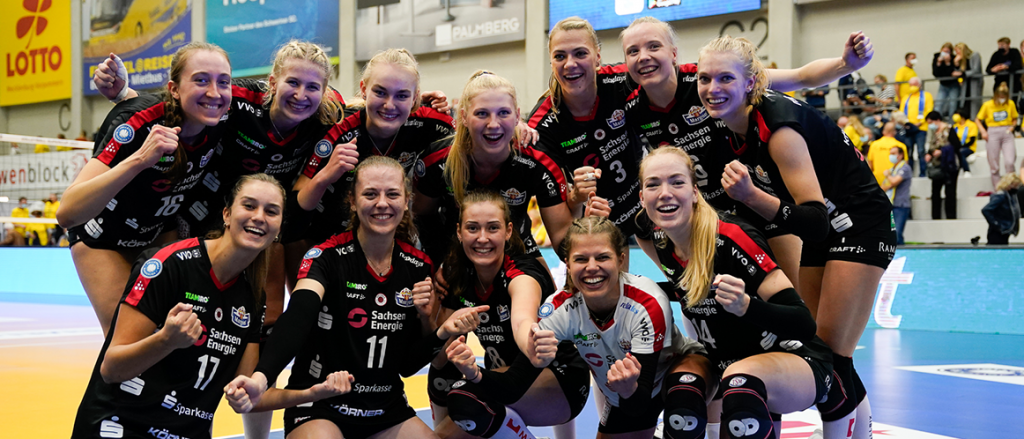 In the men's Super Cup match, the Berlin Recycling Volleys (current Bundesliga champion) defeated United Volleys Frankfurt (German Cup winner) and won their third consecutive title (2019, 2020, 2021). Benjamin Patch from Berlin Recycling Volleys was the match top scorer with 18 points.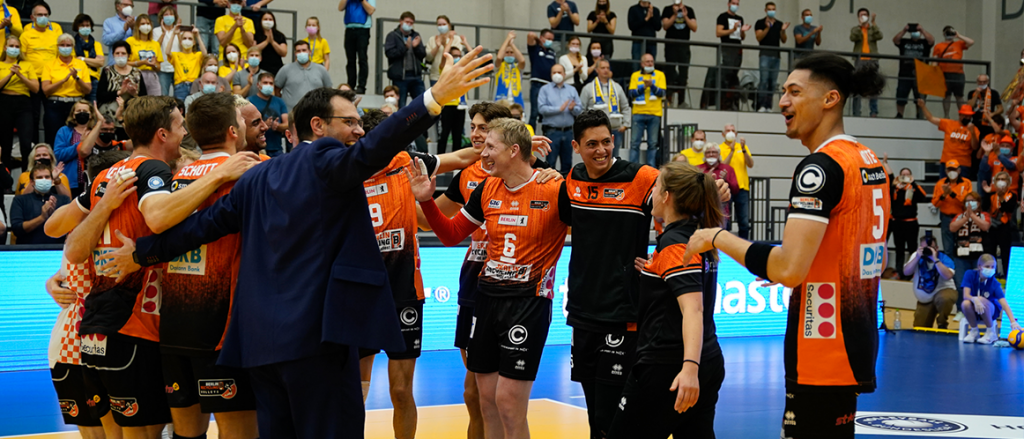 Women's Super Cup:
Dresdner SC – SSC Palmberg Schwerin (25-17, 25-18, 17-25, 18-25, 15-10)
Men's Super Cup:
Berlin Recycling Volleys – United Volleys Frankfurt 3-0 (25-18, 25-19, 25-20)