Altay seized their maiden Asian Women's Club Volleyball Championship title after sweeping the hosts Nakhon Ratchasima QminC VC in the final of the 2021 edition of the tournament.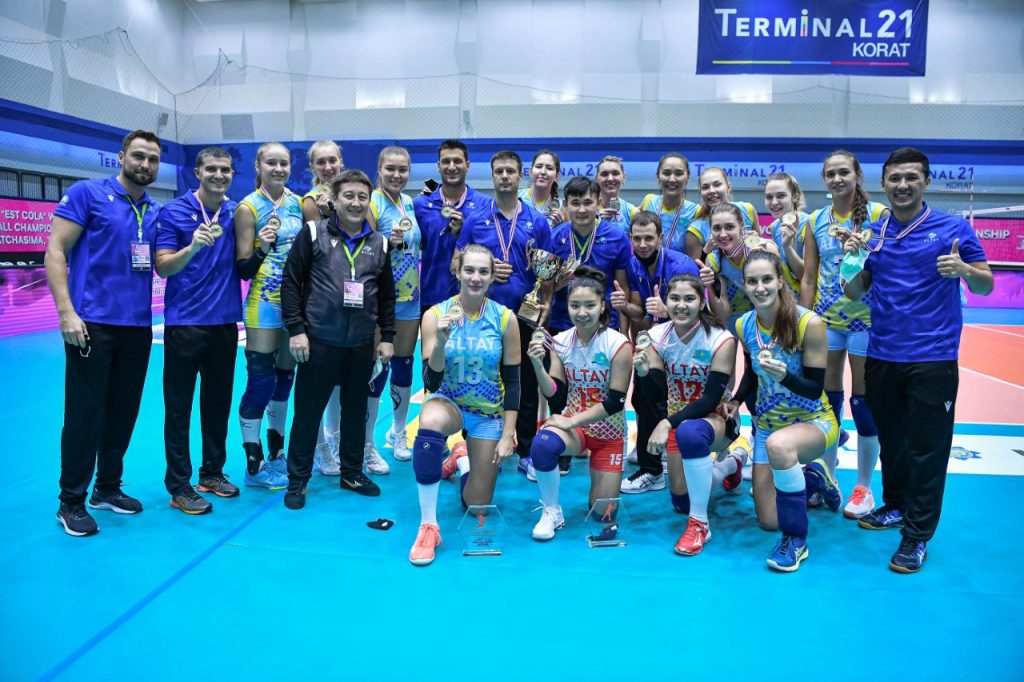 Altay confirmed supremacy over the 2021 Asian Women's Club Championship (five wins, no defeats) after sweeping the hosts Nakhon Ratchasima in three sets, but with each one being highly competitive, in the final – partially 25-22, 25-22, and 25-20. This is the first-ever continental title for the Öskemen club and third for Kazakh representatives (the other two were taken by Rahat Almaty in 2004 and Rahat CSKA in 2007). As a result of claiming the trophy in the 2021 Asian Club Championship, Altay secured a berth at the FIVB Club World Championship in Ankara, Turkey, from December 15 to 19.
The outside hitter from the winning side, Sana Anarkulova, was named MVP of the tournament.
2021 Asian Women's Club Volleyball Championship – medal day: