Sirjan Foulad Iranian confirmed their domination over the 2021 Asian Men's Club Volleyball Championship in Nakhon Ratchasima, Thailand, by beating Al-Arabi Sports Club in the final match.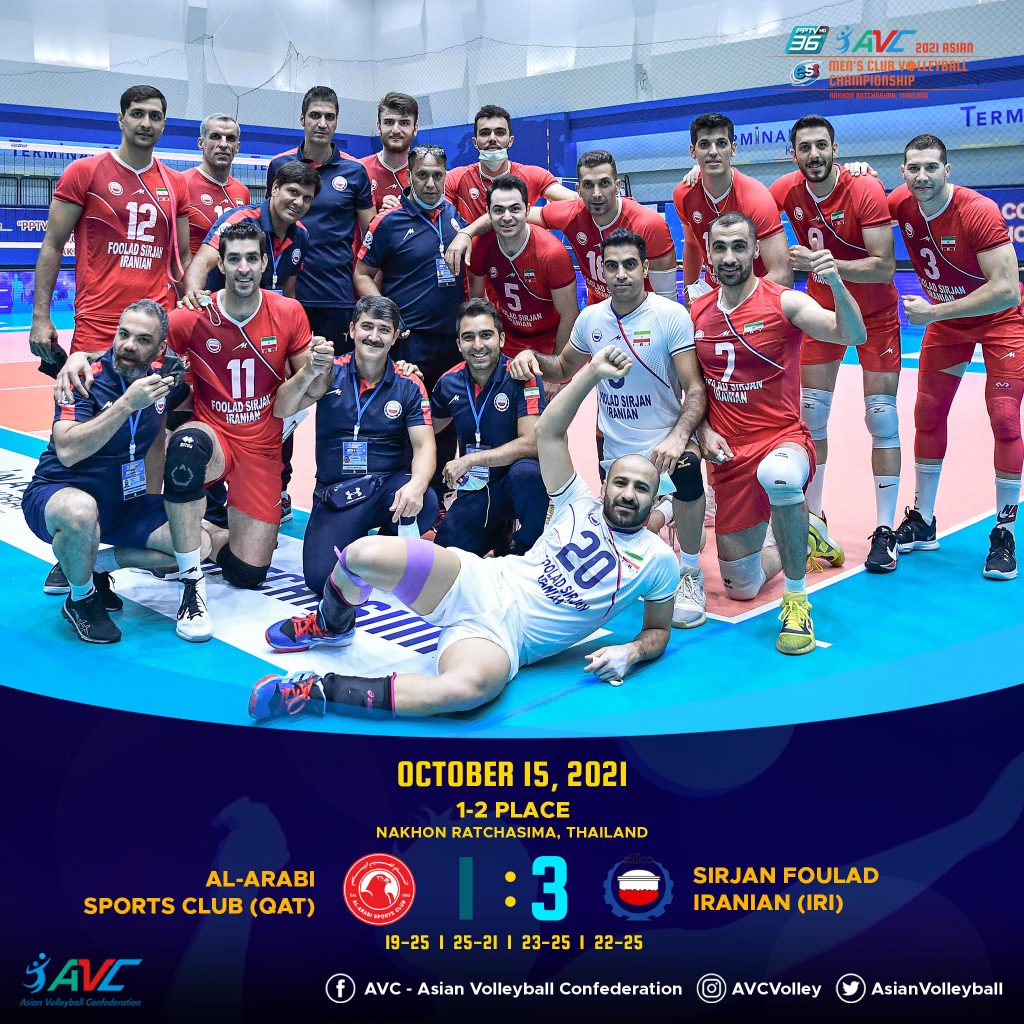 After a hard-fought 3-1 (25-19, 21-25, 25-23, 25-22) win over Qatar's Al-Arabi Sports in the final showdown of the 2021 Asian Men's Club Championship, Iran's Sirjan took their first-ever gold medal in the competition, upgrading the already historic home title. Sirjan will represent Iran in the 2021 FIVB Club World Championship. Sirjan's success is the fifth straight title for Iranian clubs in the continental event, 15th in total – most of all nations.
Young Sirjan opposite hitter Saber Kazemi tallied 28 points, including five aces, in the final, helping his team complete the unbeaten run. Brazilian Felipe Banderó scored a team-high 21 points for Al-Arabi. Kazemi is named MVP of the tournament, which is his second award for the best player at a major event in less than a month as he was the MVP of the last Asian Championship for national teams.
2021 Asian Men's Club Championship – medal day: