The Men's Volleyball Competition at the 19th Asian Games Hangzhou 2022 saw a thrilling day of action, with Japan, China, and India securing victories in their respective matches, marking the end of an intense competition day.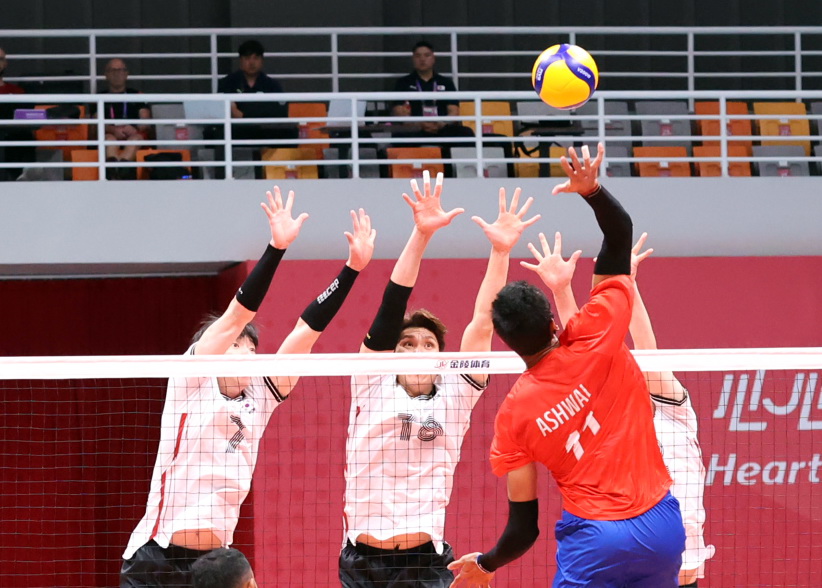 In the match of the Pool A, home team China demonstrated their prowess with a straight-set victory against Kyrgyzstan. The scores reading 25-19, 25-18, 25-18 showcased the dominance of the last year's AVC Cup winners in their Pool A match, which was held at China Textile Center Gymnasium in Hangzhou, China.
In the second match of the Pool F Japan face off against Indonesia. Even in the absence of their star players, the Japanese side clinched the match in straight sets with scores 25-18, 25-20, 25-18. This marked Japan's second consecutive straight-set win in the competition.
The final match of the day was perhaps the most thrilling, featuring India and world No.27 Korea. India, despite their recent lackluster performance at the Urmia-hosted Asian Senior Men's Championship in Iran, showcased determination and grit. They went on to defeat the silver medalists from the 2018 Asian Games in Jakarta, Indonesia, in a nail-biting five-setter. The scoreboard read 25-27, 29-27, 25-22, 20-25, 17-15, placing India at the top of Pool C. The match took place at the Linping Sports Center Gymnasium in Hangzhou, China.
September 20, 2023
Pool A
China vs. Kyrgyzstan 3-0 (25-19, 25-18, 25-18)
Pool C
India vs. Korea 3-2 (25-27, 29-27, 25-22, 20-25, 17-15)
Pool F
Japan vs. Indonesia 3-0 (25-18, 25-20, 25-18)