On the inaugural day of the NORCECA Pan American Cup Men's Final Six, held at the Flair Airlines Hangar in Edmonton, Canada, Mexico, USA, and Canada secured their first victories.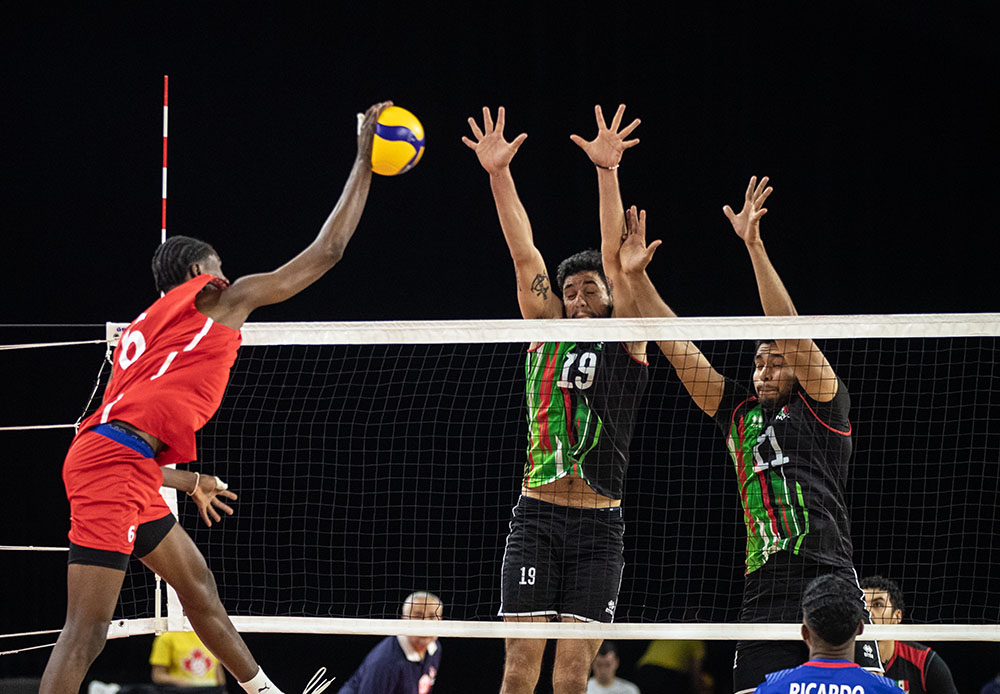 In a thrilling five-set opener, Mexico narrowly triumphed over Cuba 3-2 (24-26, 22-25, 25-18, 25-17, 15-8). The Cuban standout, Alejandro Miguel Gonzalez, notched an impressive 33 points, while Mexico's Josué López Rios topped his team with 25 points, six from serves.
The USA breezed past the Dominican Republic in a swift 3-0 match (25-17, 25-9, 25-19). Camden Gianni of the USA led with 18 points, with Luis David Reinoso Soto tallying seven for the Dominican team.
Closing the day, Canada overcame Puerto Rico in a 3-1 victory (25-15, 25-20, 23-25, 25-20). Isaac Heslinga of Canada and Klistan Lawrence Vidal of Puerto Rico were the top scorers with 23 and 16 points, respectively.
Day 1 – NORCECA Pan American Cup Men's Final Six
Cuba vs. Mexico 2-3 (26-24, 25-22, 18-25, 17-25, 8-15)
USA vs. Dominican republic 3-0 (25-17, 25-9, 25-19)
Canada vs. Puerto Rico 3-1 (25-15, 25-20, 23-25, 25-20)