Brazilian volleyball will have to do without several players from now on…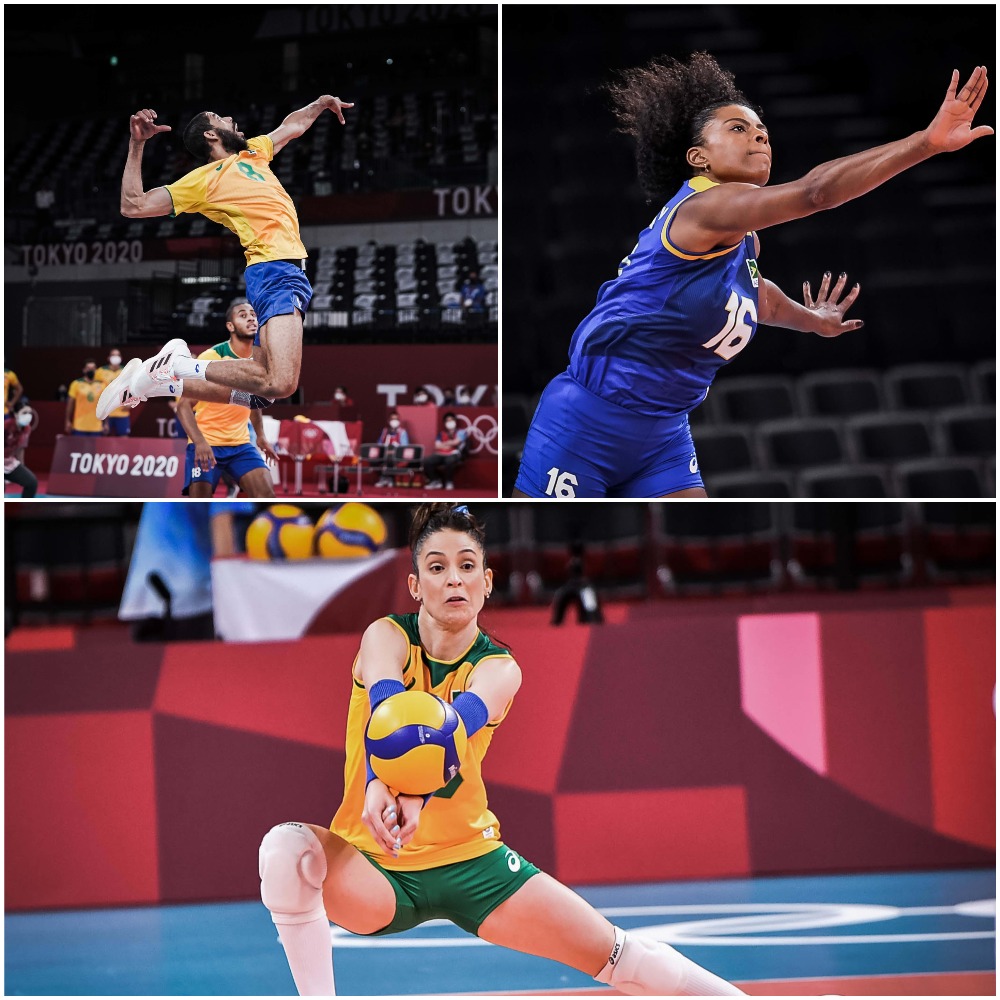 At the end of the 2020 Tokyo Olympic Games, several Brazilian players, including both male and female, put an end to their national team careers, while some are weighing their options. Some even retired from playing volleyball.
Lets's start with a player who will no longer play professionally. A 34-year-old outside hitter Fernanda Garay 'Fê Garay' announced that Brazil's defeat to the United States in the final of the 2020 Tokyo Games was her last match as a volleyball player. She said that she wanted to dedicate herself to her family. Even though she was one of the team's highlights in the Tokyo Olympics campaign, 'Fê Garay was not sure if she would be "in a condition" to continue performing well. With the 'Seleção', she won the 2012 London Olympics, FIVB World Grand Prix, and South American Championship three times each, as well as the 2013 FIVB World Grand Champions Cup. During a decade in the national team jersey, Fê Garay was awarded Best Receiver of the 2011 World Grand Prix, 2011 South American Championship, and 2012 London Olympics, while she was also recognized Best Outside Spiker of the 2013 South American Championship.
One of the world's best liberos, who just competed in her first and, as it turned out, her last Olympics, Camila Brait announced retirement from the national team at the age of 32. The winner of eight gold medals with 'Seleção' said she had other plans for the coming period.
As for men's volleyball, a 35-year-old opposite hitter Wallace Souza, the pillar of the national team, defined his future: he sees himself outside the Brazilian squad in the future. The Rio 2016 Olympics winner, in which he was named Best Opposite Spiker said he believed his history with the national team ended with the loss to Argentina in the match for the bronze in Tokyo.
"Yes, I think so (it's the end of my cycle). I've been on the national team for 11 years, I believe it's the last match for me. I think that everything I could give to the national team was given, and now it's over," said the one-time MVP and a two-time Best Opposite Spiker of the FIVB World League.
Apart from these three, a few more players consider their options. For instance, Bruno Rezende 'Bruninho' and Lucas Saatkamp 'Lucão' are close to retiring from international volleyball…