What was almost certain ahead of the last round of the regular season of the 2021/22 Brazilian Women's Volleyball Championship will now happen in reality – a great classic of world volleyball and also the biggest classic of Brazilian volleyball is scheduled for the playoff quarter-finals.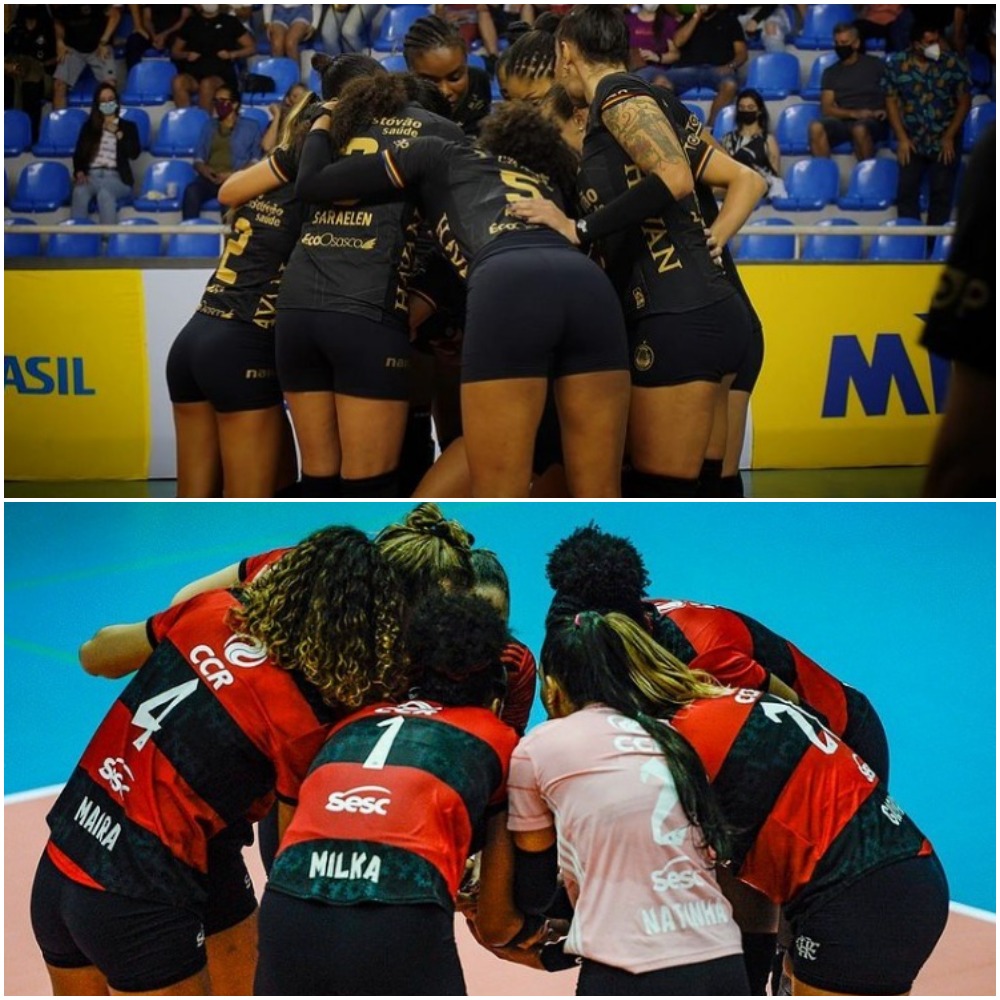 The biggest classic of Brazilian women's volleyball was already being designed for the quarter-finals before the last round (Round 22) of the regular season in the 2021/22 Superliga Feminina. With the results of the last round and with both sides being victorious in their respective matches, the 4th-placed Osasco São Cristóvão Saúde will face 5th-placed Sesc RJ Flamengo for survival in the playoffs. The two franchises, commanded by the legendary Brazilian coaches (Luizomar in Osasco and Bernardinho in Sesc) have already faced each other in 11 finals of the competition, with 8 titles for Sesc and 3 for Osasco.
Osasco had a better campaign this season and, therefore, will have the advantage of playing the 3rd match of the playoffs at home, if neither team manages to win the first 2 games. However, Sesc are going through a slightly better moment than the opponent. After a bad start, the team from Rio de Janeiro has recovered and is coming off 8 consecutive wins. The team from São Paulo started very well, fighting for the leadership, but dropped a little in the final stretch of the regular season.
2021/22 Superliga Feminina – regular season, Round 22:
Playoff quarter-final pairings
(1) Praia – Pinheiros (8)
(2) Minas – Barueri (7)
(3) Sesi Bauru – Fluminense (6)
(4) Osasco – Sesc Flamengo (5)