The results of the last round of the regular season of the 2021/22 Brazilian Men's Volleyball Championship defined the clashes of the playoff quarter-finals, 2 of which stand out as quite interesting.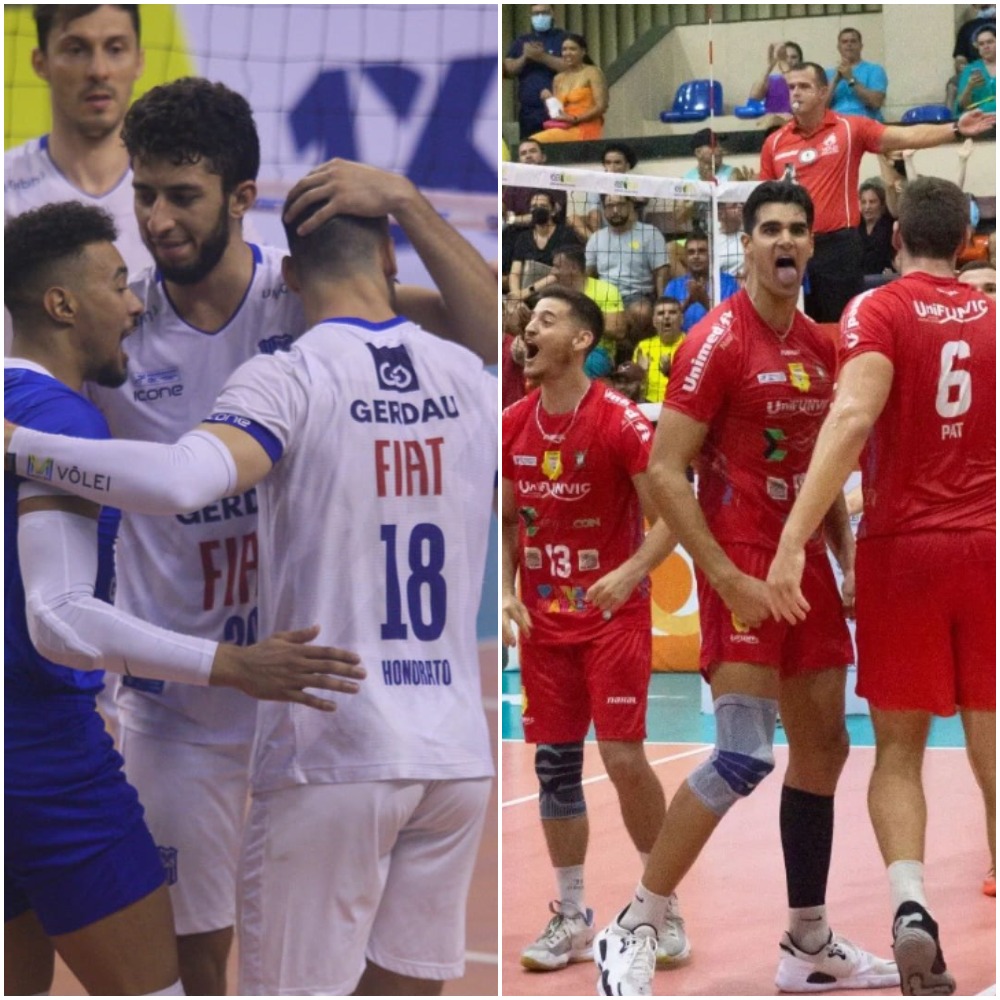 The results of the last round, Round 22, of the regular season of the 2021/22 Superliga Masculina defined the pairings of the playoff quarter-finals, guaranteeing several interesting clashes.
Current champions and vice-champions of the competition, Vôlei Funvic Natal and Fiat/Gerdau/Minas will face each other to survive in the post-season. The Minas Gerais team finished in the 1st place in the chart and is a clear favorite against Funvic, which ended up 8th. Despite holding the title of champion, the Natal side lost a lot of funds, changed city, and lost practically the entire starting line-up that brought it 2 successive Superliga titles. However, Funvic had the chance to avoid Minas if they beat Montes Claros América Vôlei yesterday but even then, they would face 2nd-seed Sada Cruzeiro who's everything but an easier rival.
Speaking of Cruzeiro, they'll be involved in another curious confrontation in the quarter-finals – against Farma Conde Vôlei/São José (No. 7). Last year, São José (named Vôlei Um Itapetininga that season) took care of one of the biggest upsets in the history of the Superliga. The team, which had finished 8th, eliminated the Contagem side, which had finished 1st, so Cruzeiro will have the chance to take revenge on them.
2021/22 Superliga Masculina – regular season, Round 22: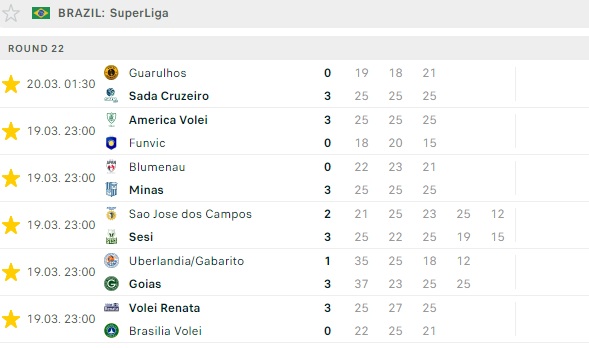 Pairings of the playoff quarter-finals
(1) Minas – Natal (8)
(2) Cruzeiro – São José (7)
(3) Sesi – Campinas (6) (4) Guarulhos – Blumenau (5)