Russia earned a promotion to the quarter-finals of the 2021 CEV Men's European Championship but its players had to soak their shirts with sweat to get such a result.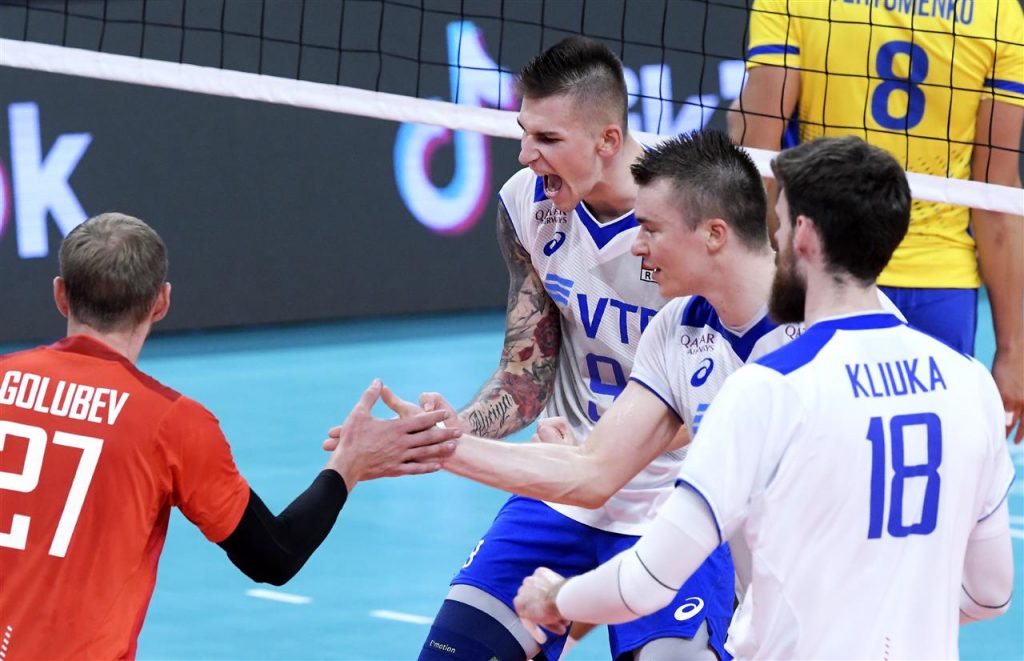 Russia and Ukraine have met in the men's volleyball match of the knockout stage for the first time in 16 years. The former prevailed in the eight-final duel of the teams coming from the two countries who have been having political frictions for several years at the CEV Men's EuroVolley 2021: 3-1 (22-25, 25-16, 25-22, 25-22). It has to be said that Ukraine was truly an equal rival to 'Zbornaya' but had to lay down its weapons before the side that came to the tournament with quite a weakened squad. The key moment was when the team commanded by Uģis Krastiņš dropped 14-10 in the third set of the encounter in Gdańsk, Poland.
Egor Kliuka top-scored Russia with 21 points, including four aces. Dmitrii Volkov had 72 % reception (29 digs, one error, 17 % excellent). Yurii Semeniuk tallied 14 points on the losing side, including five blocks.
1/8 finals of the CEV Men's EuroVolley 2021
September 11:
Russia –Ukraine 3-1 (22-25, 25-16, 25-22, 25-22)
Poland – Finland 3-0 (25-16, 25-16, 25-14)
September 12:
Italy –Latvia, 4 p.m. CET
Netherlands –Portugal, 5:30 p.m. CET
Germany –Bulgaria, 7 p.m. CET
Serbia –Turkey, 8:30 p.m.
September 13:
Slovenia – Croatia, 4 p.m. CET
France – Czech Republic, 7 p.m.