The volleyball gala ceremony of the European Federation CEV was held in the magnificent Ljubljana castle in the old town on Friday night, at which the draw for this year's Champions League was held.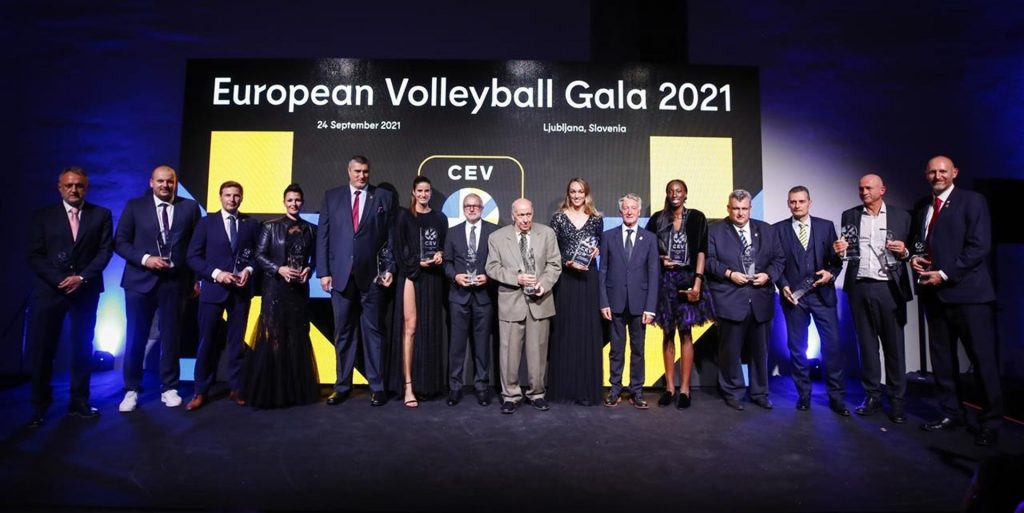 This 2021 year, extremely demanding due to the global Pavid 19 pandemic, has finally made the entire volleyball family, athletes, coaches, national federations, clubs and officials proud of unprecedented successes.
At the ceremony, awards were given to the best for 2021, from volleyball players to coaches, but also to those who stood out in the promotion of volleyball in Europe. Thus, the Croatian Volleyball Federation was awarded for the great organization of EuroVolley 2021, with the national federations of Serbia, Romania and Bulgaria as co-organizers.
After a truly revolutionary concept introduced at the last European Championships in 2019, with eight organizing countries, four each for men and women, this European championship showed just how great an idea it was. In the men's competition, the national federations of Poland, the Czech Republic, Estonia and Finland were awarded as organizers.
The ceremony highlighted the all-time record in women's volleyball as far as spectators are concerned, when the final match between Serbia and Italy in Belgrade was watched from the stands by an incredible 20,565 fans.
The gala evening in Ljubljana was also attended by the expert secretary of the Croatian Volleyball Federation, Frane Žanić, who said briefly after the award ceremony:
"We are glad that the great efforts of all the people who participated in the organization and who contributed to the success of this EuroVolley were noticed and rewarded. The city of Zadar, the Republic of Croatia and the Croatian Volleyball Federation also contributed to this. With the joint help of all participants, Croatia has positioned itself even better on the European volleyball map. "